Advertorial. A brand new year calls for a brand new list of projects, plus the wool and notions you need to get started! Take a look at our selection of the top independent stores for 2022 that you can visit for all your knitting and crocheting needs. Where else will you find a wide selection of yarn and patterns, and enjoy a chat with locals about your latest WIP? Get ready to shop!
The Barn
Let's start with this little piece of craft heaven, set in the heart of Cornwall. Not only does it sell a large selection of gorgeous wool and fabric, the shop offers a large variety of handicraft workshops from stained and fused glass though to needle felting and art. Is 2022 the year you learn a new creative hobby? Pop down and have a chat with the team!
Visit The Barn at:
St.Ingungers Farm,
Lanivet,
Bodmin,
Cornwall,
PL30 5HS.
Or buy everything you need online at thebarncornwall.co.uk
In the heart of Cornwall
Ewe Wool Shop
Ewe Wool Shop is based in the beautiful historic East Midlands town of Stamford, just off the A1. You'll be amazed at the extensive range of yarns available in-store and on the website, suited to all tastes and budgets. If you're looking to up your skills, Ewe Wool Shop offers a fantastic range of crochet and knitting workshops, plus exclusive kits and patterns.
Visit the shop in person at:
11 Stamford Walk,
Stamford,
Lincolnshire,
PE9 2JE.
Or take a look at what's available online: i-love-ewe.com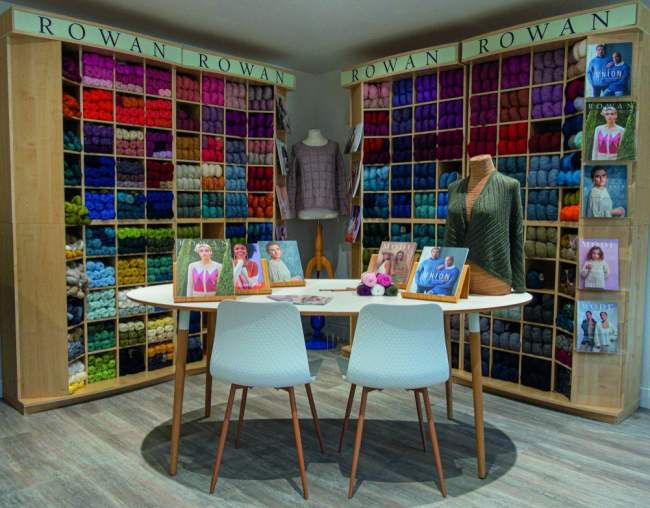 A Rowan flagship store!
Clare's Little Wool Shop
Shop owner Clare is a knit and crochet fan, full of knowledge and enthusiasm. Her tiny shop in Bude is a delightful riot of colour, packed with yarns from most of the recognised UK brands. Clare also has a wide range of knitting pins and crochet hooks, specialising in Knit Pro products which she uses herself. Pop in for a chat and please bring your project along, as Clare loves to see what you're making and to share her passion for everything woolly!
See for yourself at
Clare's Little Wool Shop,
Belle Vue Lane,
Bude,
Cornwall,
EX23 8BR.
Or visit clarebells.com to buy online, and check back regularly to see what's new!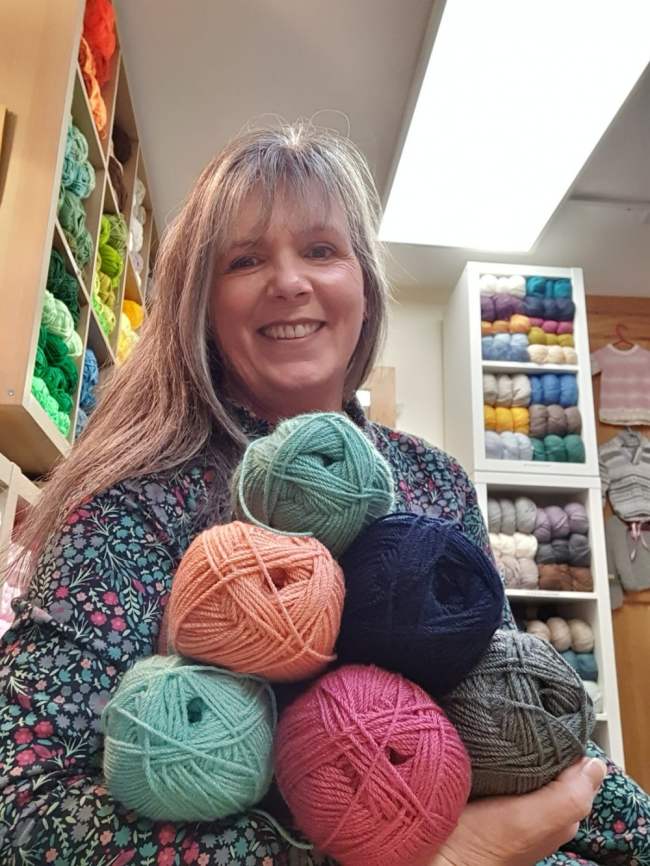 Clare wants to see your latest projects!