"Eat well, exercise and make something with your hands" – we delve into the mantra behind the Weave This authors.
One of the oldest-living crafts has had a refreshing and colourful makeover. Meet Francesca Kletz and Brooke Dennis, they're the ladies we can thank for making weaving cool again and bringing the craft back to the forefront with an almighty bang. The duo run The London Loom – the city's first ever drop-in weaving studio – and they've now published our favourite new book, Weave This. The cover alone encouraged us to dust off our loom and we're certain it'll do the same for you.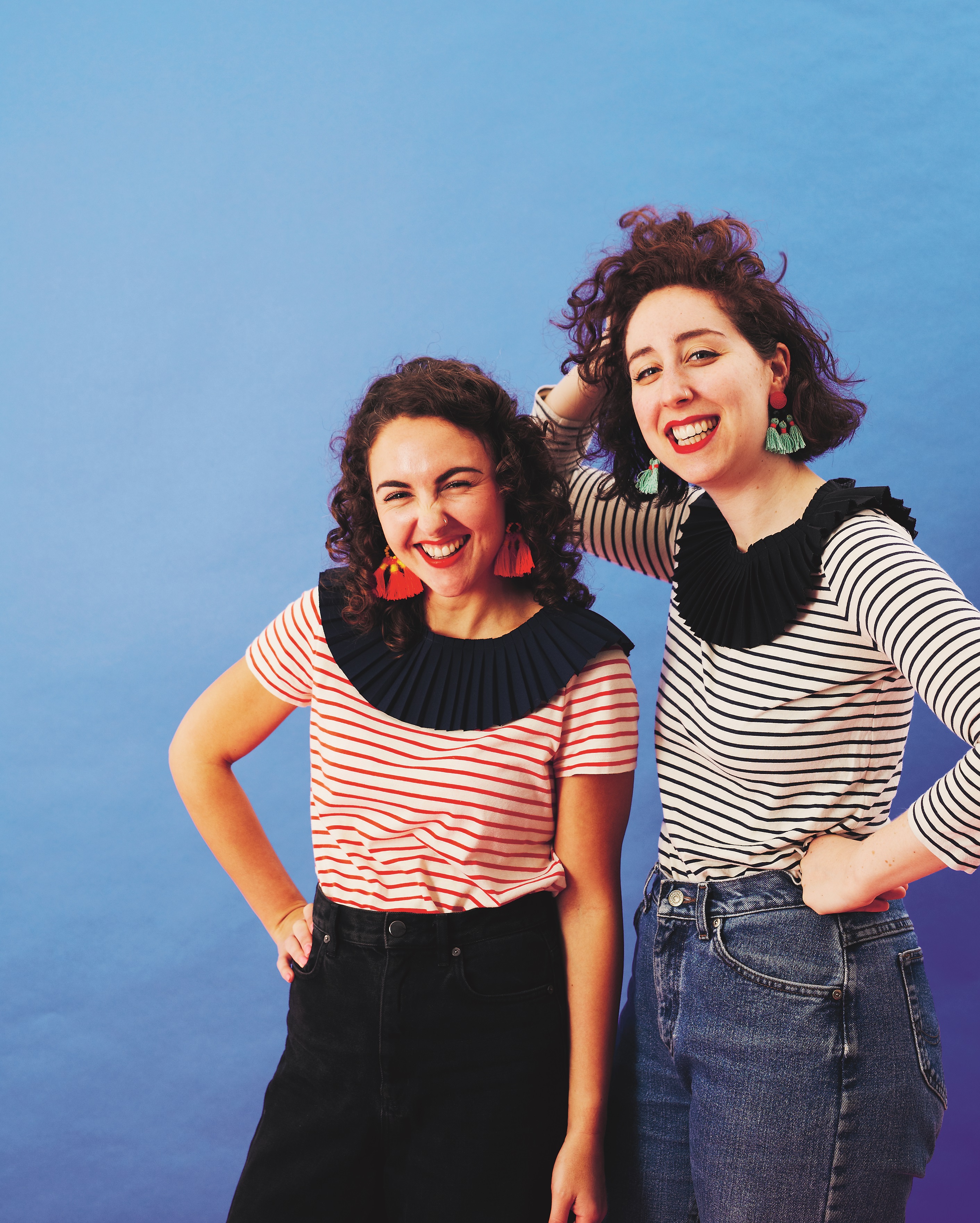 "Craft is part of our soul, it's in our bones dude!"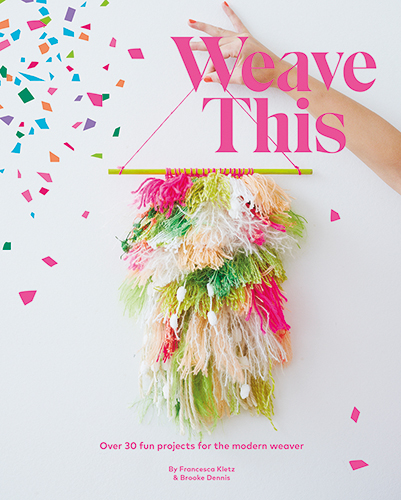 It's packed cover to cover with amazing weaving projects!
With the knowledge that crafting improves our mental health, it's no surprise that The London Loom is always full. "Our workshops are used as part craft and part therapy because everyone just switches off and gets swept away by the rhythm of the loom," says Francesca. "Freestyle weaving is definitely our most popular class, it's available all week and we teach children from six years old." Before you arrive, Francesca and Brooke set up a floor loom for you 'to go wild with'. They also have an impressive 400 yarns in the studio that you can use (and squidge). Every crafter's dream, right? "Tapestry weaving is amazing for anyone who has a knitting or crochet passion like we do as you can use up all your scraps. We're trying to start a scrap yarn revolution, the no-mo-stash revolution!" Discover the innovative workshops and courses they run.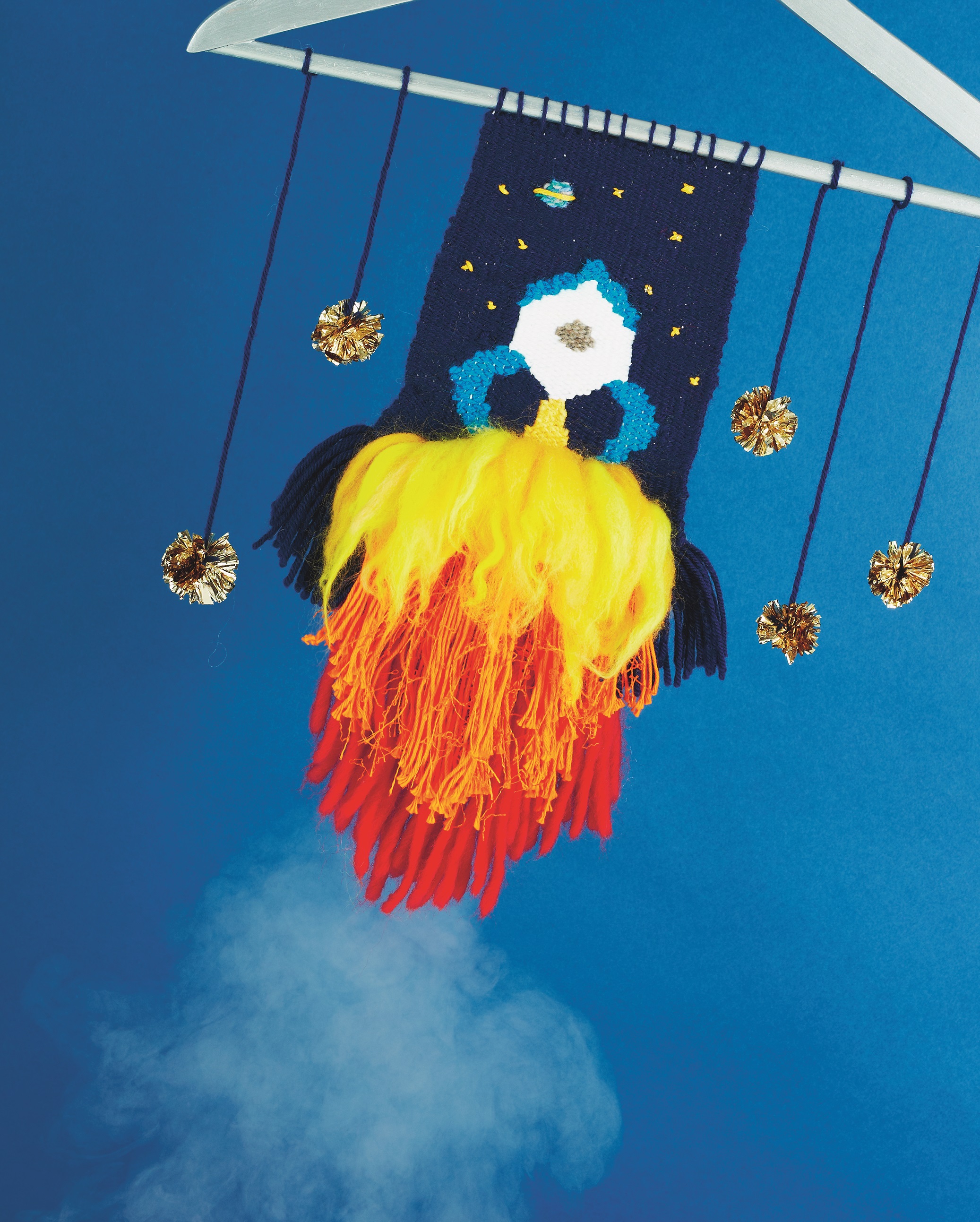 The girls want to get more people understanding where cloth comes from and how it's made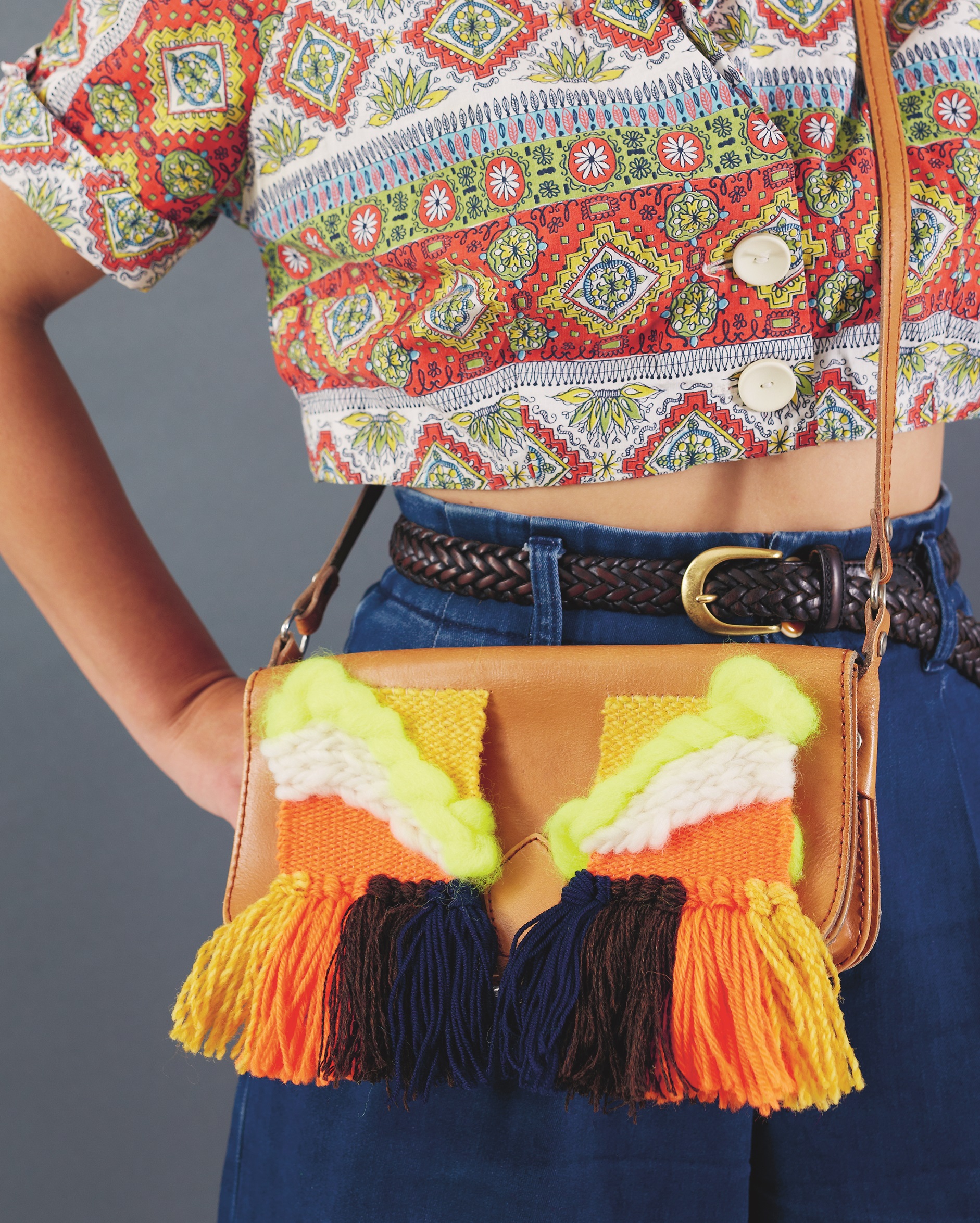 Never given weaving a go before? Francesca has some very simple advice for you. "Just do it! OK, I may have stolen that from a popular sporting brand, but what can I say, it's true." Although the craft may seem tricky, Francesca assures us it's a lot simpler than it looks and the satisfaction can't be beaten. "The fulfilment you get when you come away with your own handmade cloth is immense," she explains. If that doesn't sway you, she has something else that just might win you over. "If you come to us, we play really good music and let you use our resident discount card for coffee too." Although it seems we'll all be pros in no time, Francesca reminds us that just because it's simple it doesn't mean it can be mastered straight away. "I used to teach a crochet granny square class before we set up our own business," she says. "I had professionals in suits practically sobbing at their hooks – just because something is soft and looks easy, it doesn't mean there isn't skill and technique involved. It's important to respect craftspeople and have patience."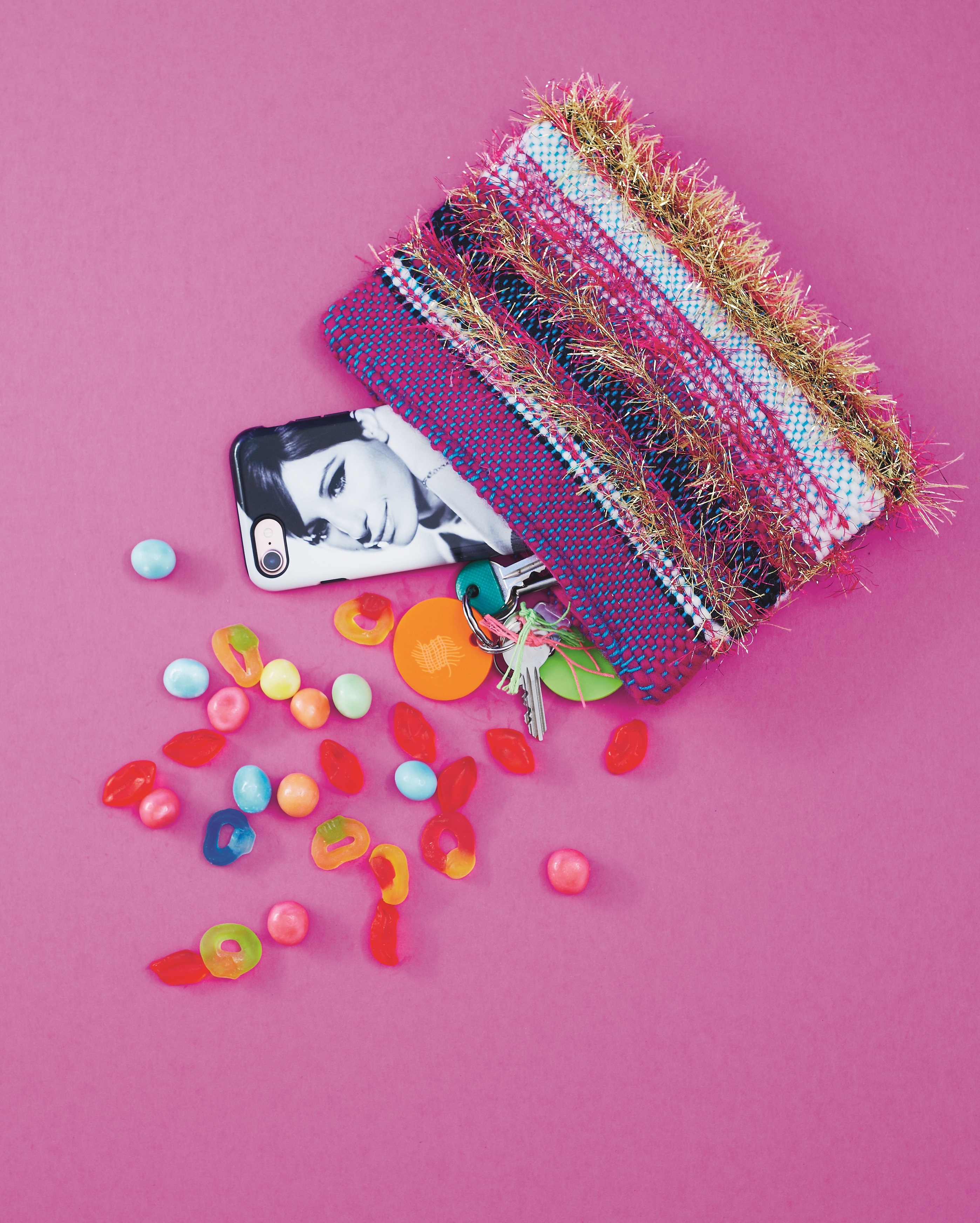 "Our workshops are used as part craft and part therapy"
If launching a studio and publishing a book wasn't enough, the duo have even more exciting plans. "We want to use our workshops for good within the community," reveals Francesca. "We've met with occupational therapists who know the worth of producing creative things – did you know the term basket case comes from when veterans with PTSD were treated with basket weaving workshops? It's so good for you." The pair make quite the team and admit to agreeing on pretty much everything. "We both think caramel is a rubbish flavour and that wool is the best," explains Brooke. "We did disagree that we should wear tiaras to work… no wait, we agreed on that too." It's clear they're both on the same page and are always crafting together, but what do they do when they're not weaving? "We knit. All the time. Or sew," Brooke says. "But we also have family and friends that we want to eat food and dance with whenever we can. We're really good at getting everyone on their feet at weddings and Bat Mitzvahs so any invites can be sent directly to Francesca and Brooke at The London Loom." See you on the dance floor, ladies.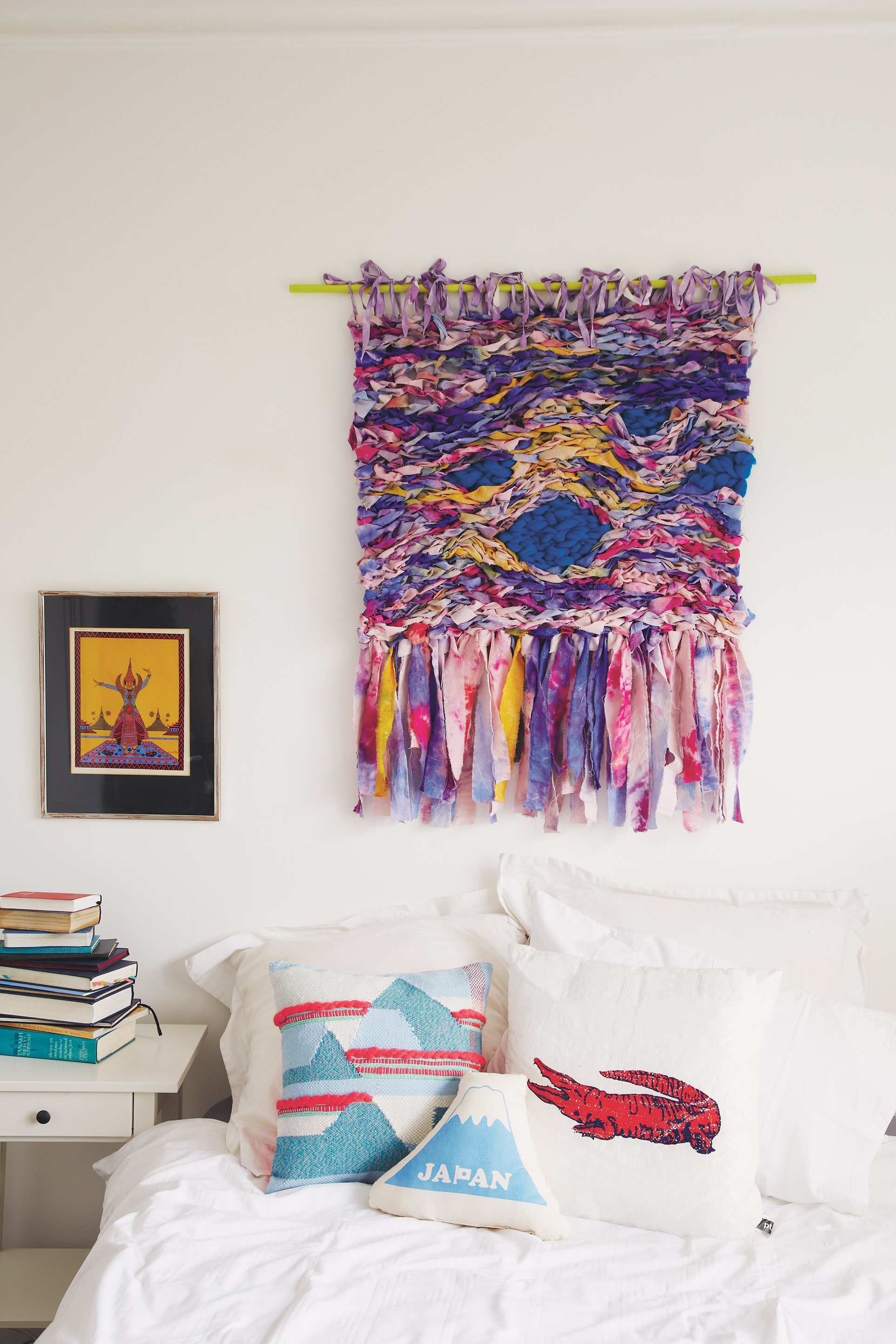 Get your copy of Weave This: Over 30 Awesome Projects for the Modern Weaver by Francesca Kletz and Brooke Dennis (£14.99, Hardie Grant Books). Photography by Rita Platts.
Feeling inspired? Get your pom-pom on with Trikotri!