Beards are cool. Babies are cute. So of course the natural thing to do is merge the two together.
That's exactly what Ashlee Marie has done with her crochet bearded baby beanie patterns, and we couldn't be more giddy. Scroll down to take a look at the adorable free – yes, FREE! – patterns…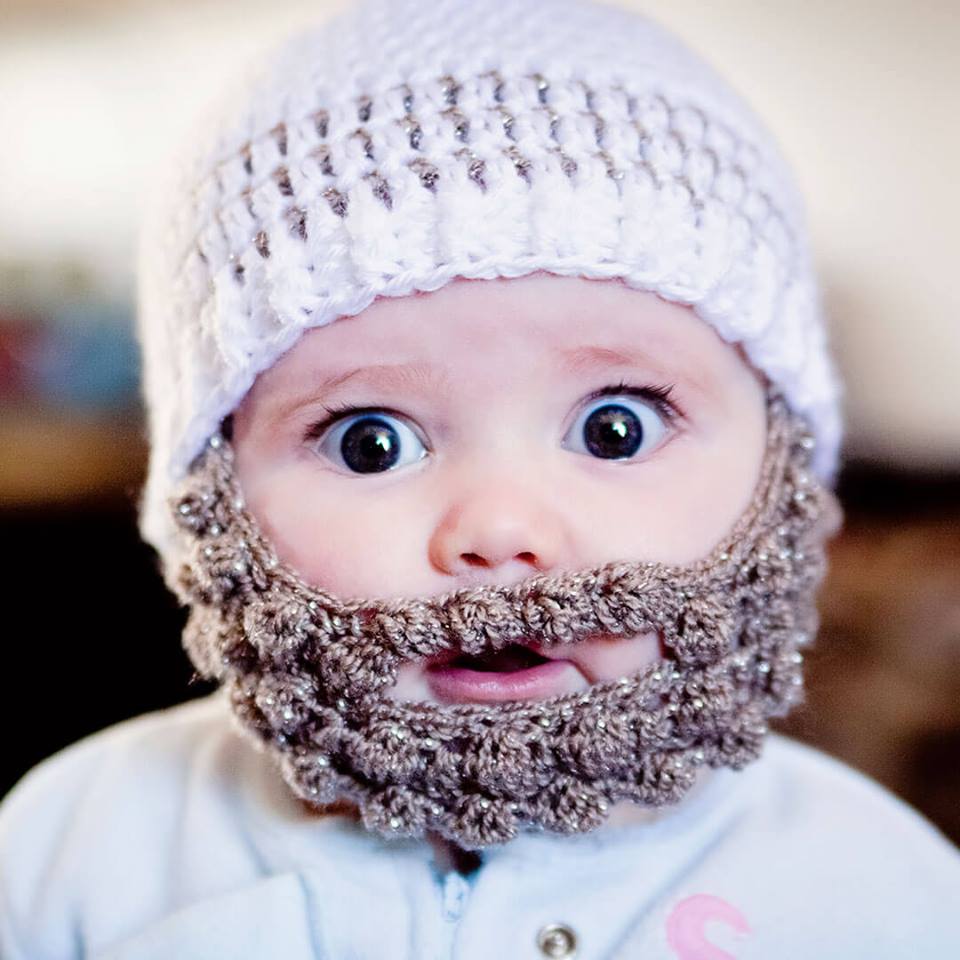 To start with, you'll need to crochet a striped beanie hat. The pattern is a US one, but the UK stitches you'll need are: slip stitch, double crochet, half treble crochet, front post half treble crochet and back post half treble crochet. And it's pretty simple to make too – yay! The beanie pattern is available in various sizes as well. Make it for a baby, toddler, child or adult.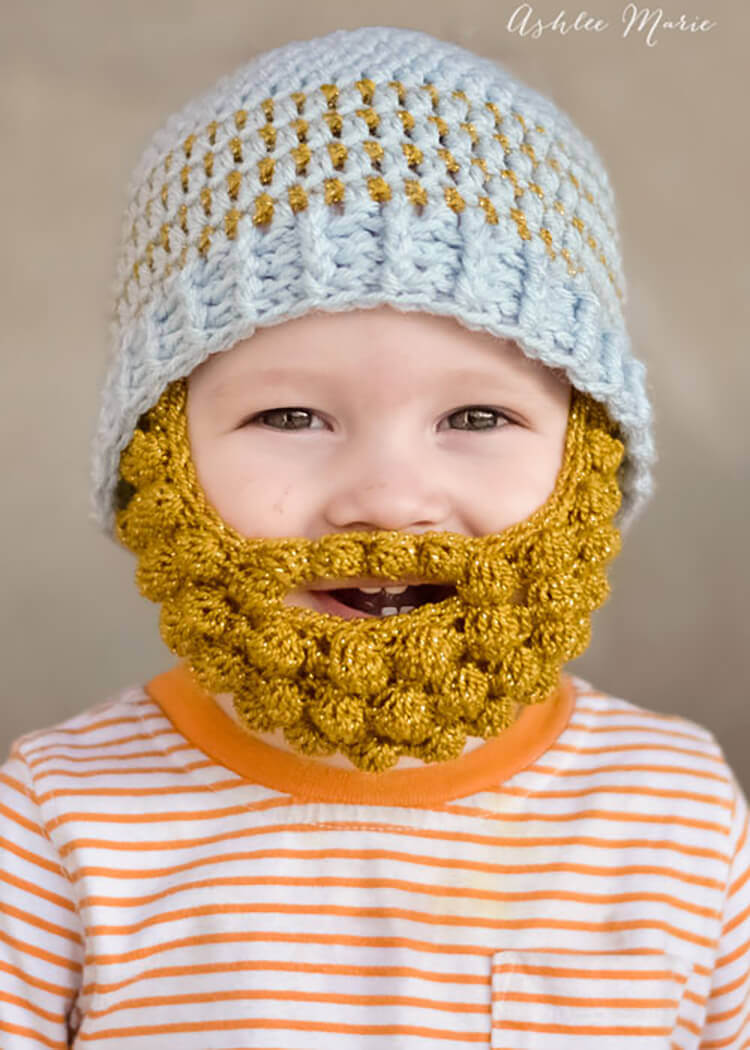 Once you've crocheted a striped beanie, you can make its coordinating crochet bobble beard pattern. This is where the fun starts. For this part you'll need to use the following stitches: chain, double crochet, half treble crochet, half treble crochet decrease and bobble. Isn't it the most amazing, whimsical, wonderful, quirkiest thing you've ever seen? And if you feel like you're missing out on all the crochet beard action you could, of course, make one for yourself – that's right, they're not just for babies. We're positive you won't get any funny looks when walking down the street in one of these creations. Reasonably positive.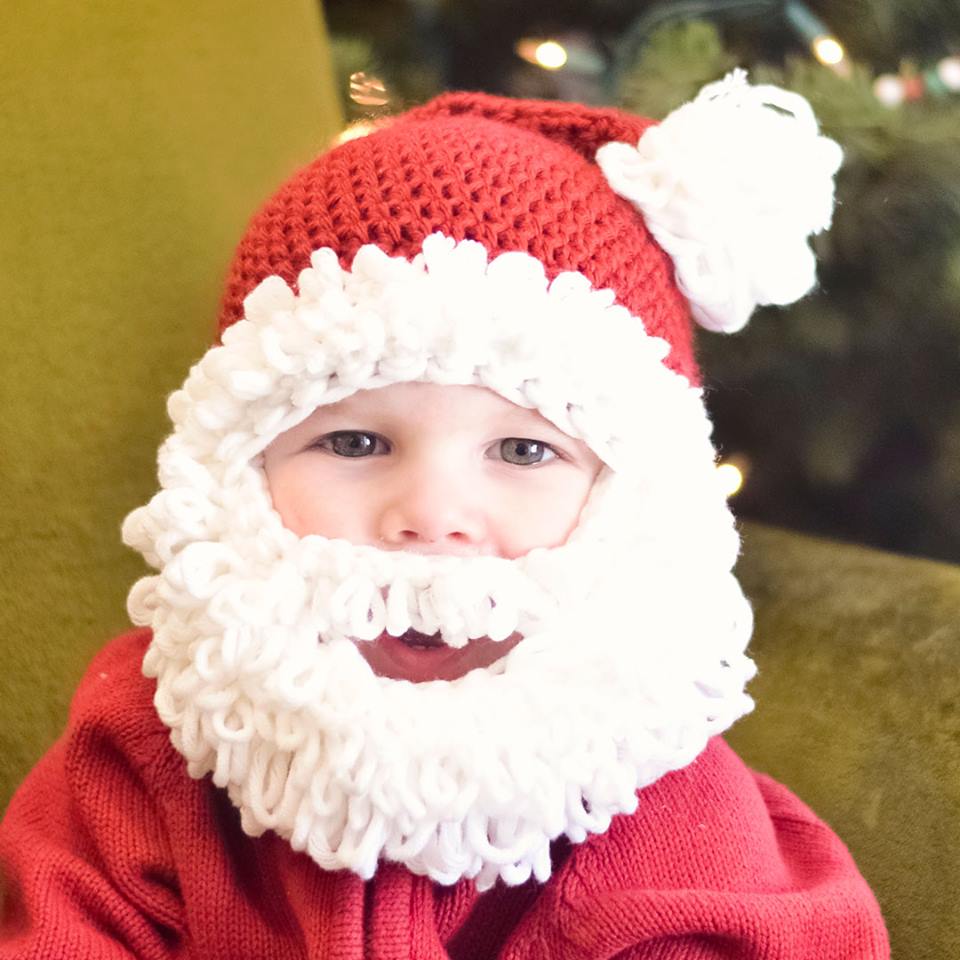 If you thought it couldn't get any better, we're about to prove you wrong. That's right – Ashlee Marie has also created a crochet Santa beard, made all the more realistic with lots of double loop stitches. New Christmas tradition? We thought so too.
Here are some more pictures because LOOK HOW CUTE!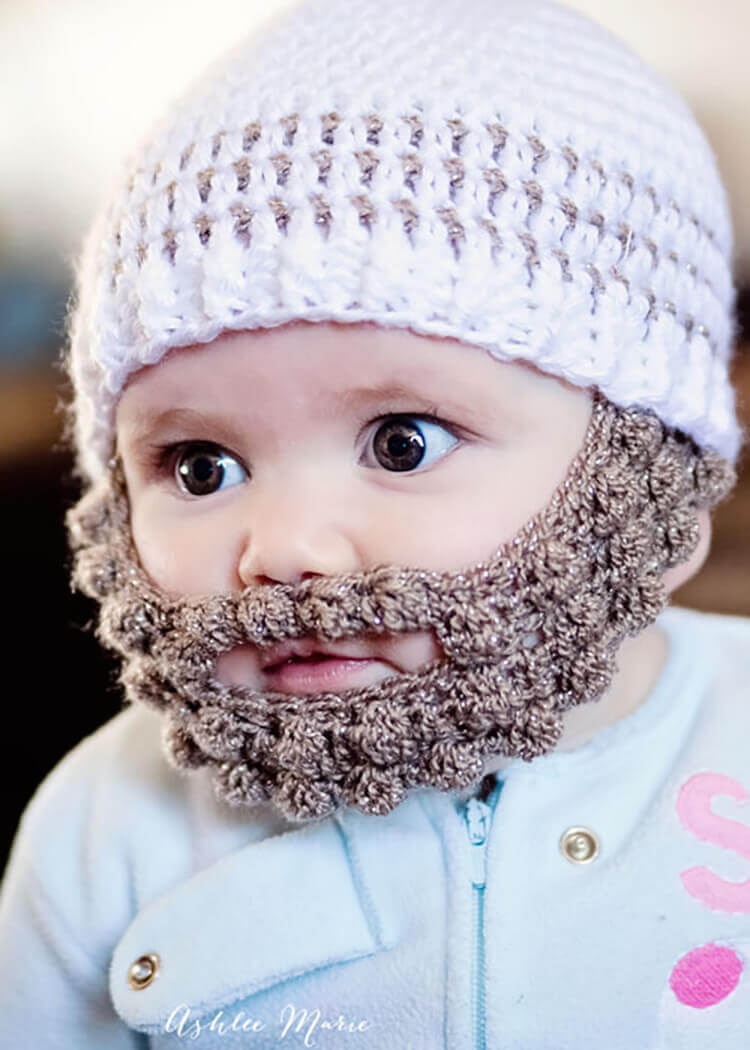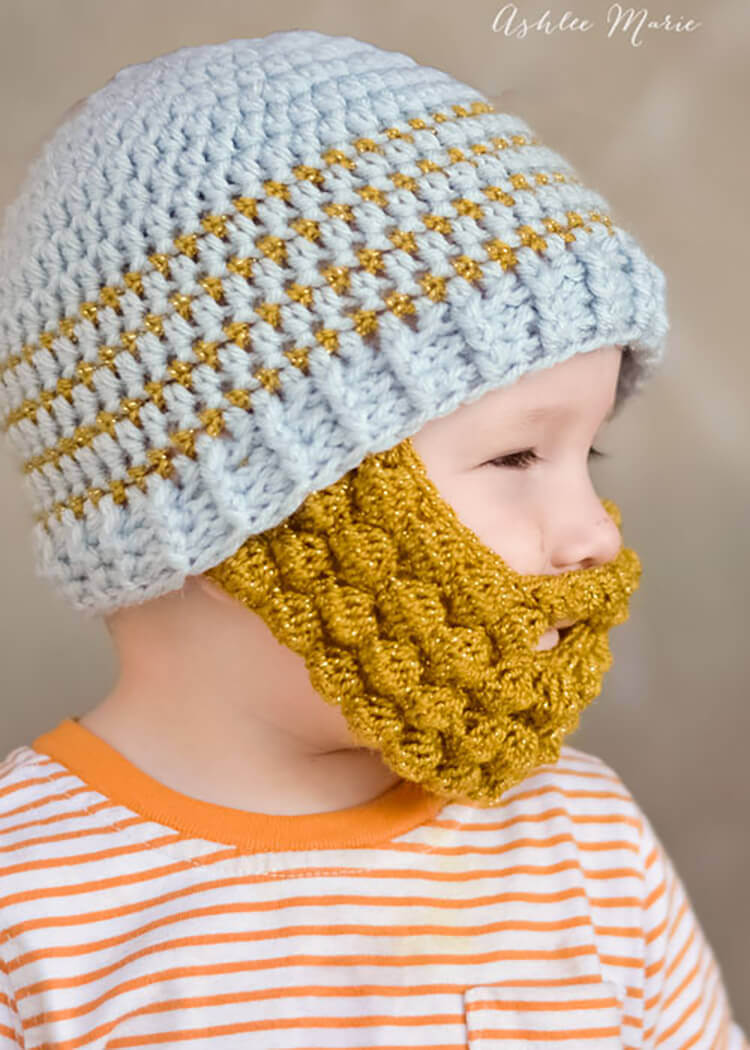 Were you expecting to see babies with crochet beards today? No? Well, you're welcome.
P.S. We like to be a bit quirky sometimes too. Browse our crochet toy patterns and prepare to smile!