We love to keep our yarns and hooks at the ready and our patterns as fun and as inspiring as they get. In this blog post, we are bringing you our top 12 favourite crochet projects for you to try all year round. From seasonal patterns to quirky designs, we have it all covered!
Stay Warm And Cosy In Our Favourite Winter Warmers
Start the year off right with the playful and multicoloured pom-pom mittens. These adorable hand warmers are an ideal project for beginners and seasoned crocheters alike, and the bright colours of the yarn are sure to brighten up even the dreariest of winter days. Let your imagination fly with these creative colour combinations!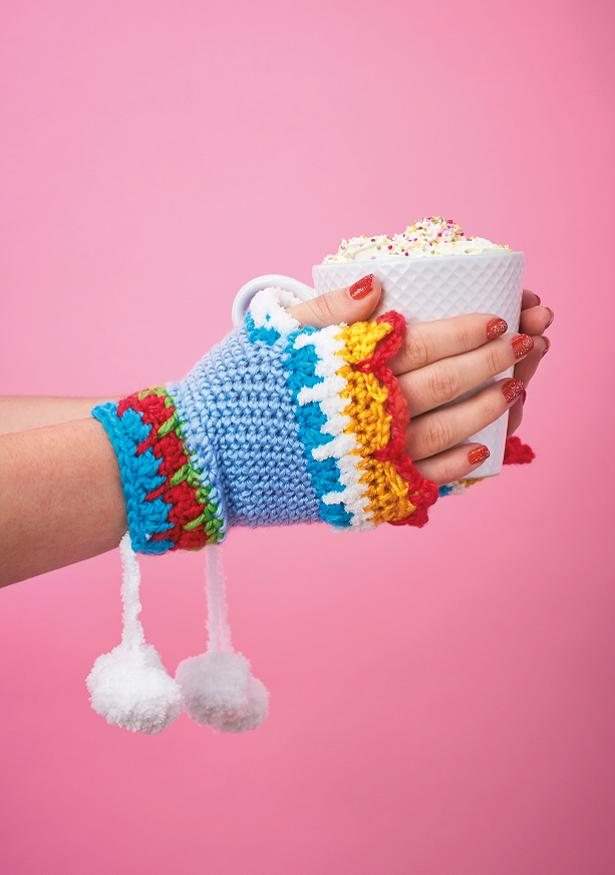 Amour Fou
Chocolate lovers, rejoice! If you are like us and fancy a sweet treat in the month of love but don't want to have calories to worry about, then we're sure you'll absolutely love this crochet pattern. Your loved ones will adore them too - after all, what better way to say 'I love you' than with these scrumptious Valentine chocolates?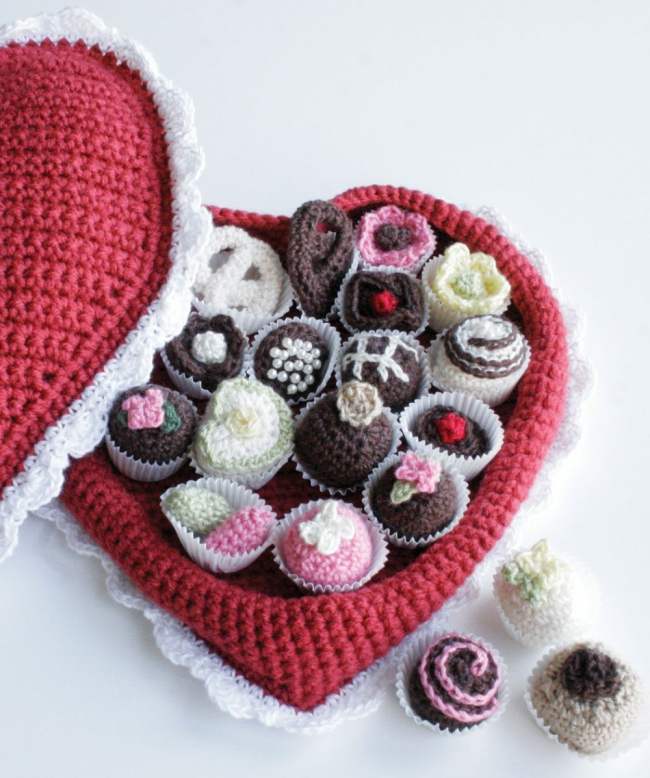 Red Heart Yarns (Pinterest)
Hello Spring!
Roses, gerberas and daffodils are guaranteed to bring a touch of spring to your home and this project is the ideal way to liven up any corner of your home! Did you know that crafted flower bouquets are also a big wedding trend? Why not adapt our flowery pattern to suit your big day?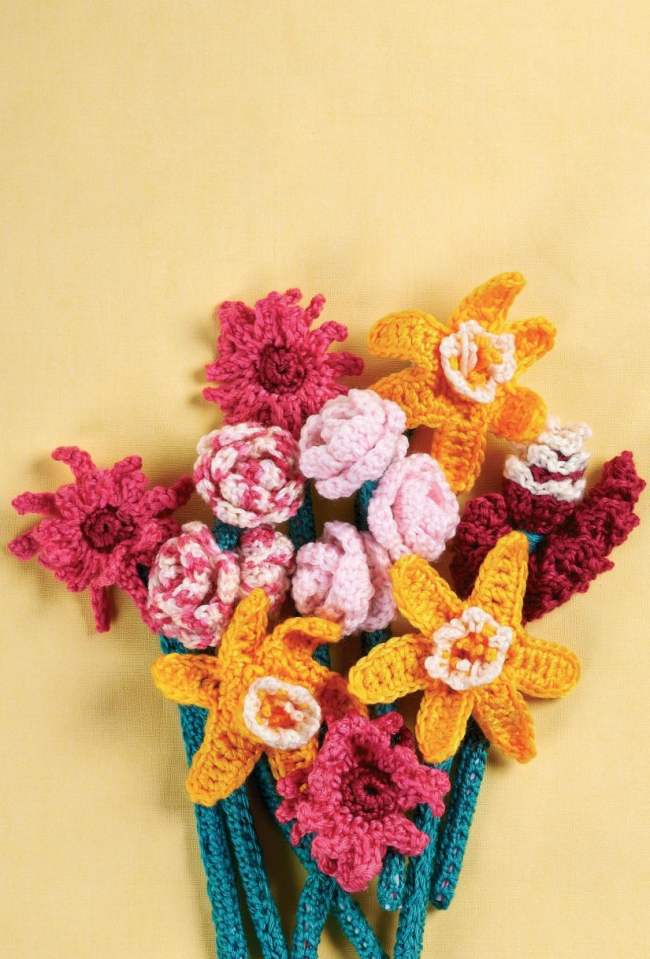 Easter Fun
Springtime is all about Easter, and this rainbow-like basket will help you welcome the Easter Bunny in style. Adorable bow details and bright colours are what make this pattern a not-to-be-missed project this April and you can still use it as decoration or to gather flowers or berries later in the year!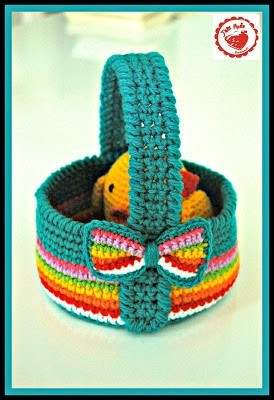 Crochet Daily (Pinterest)
Cherry On Top
We love this luscious cherry brooch pattern for May. Add a splash of colour to any outfit with this simple but eye-catching accessory that takes only a few minutes to crochet.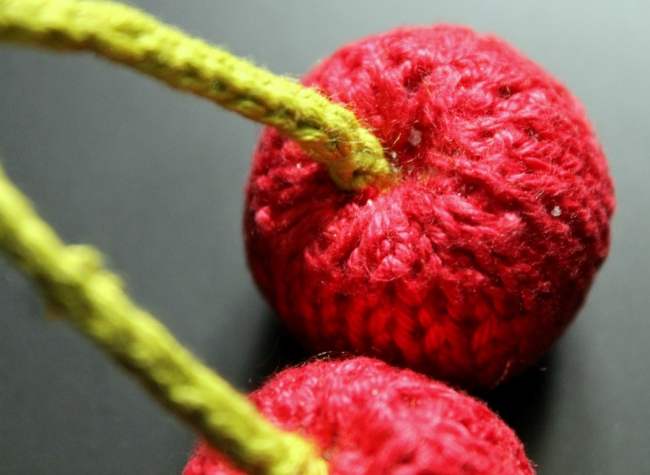 The Twisted Yarn
The summer countdown has officially begun and we cannot wait to make our way to the beach and, hopefully, you can't either! This versatile crochet bag pattern not only never goes out of style but is the perfect accessory to complement any beach outfit.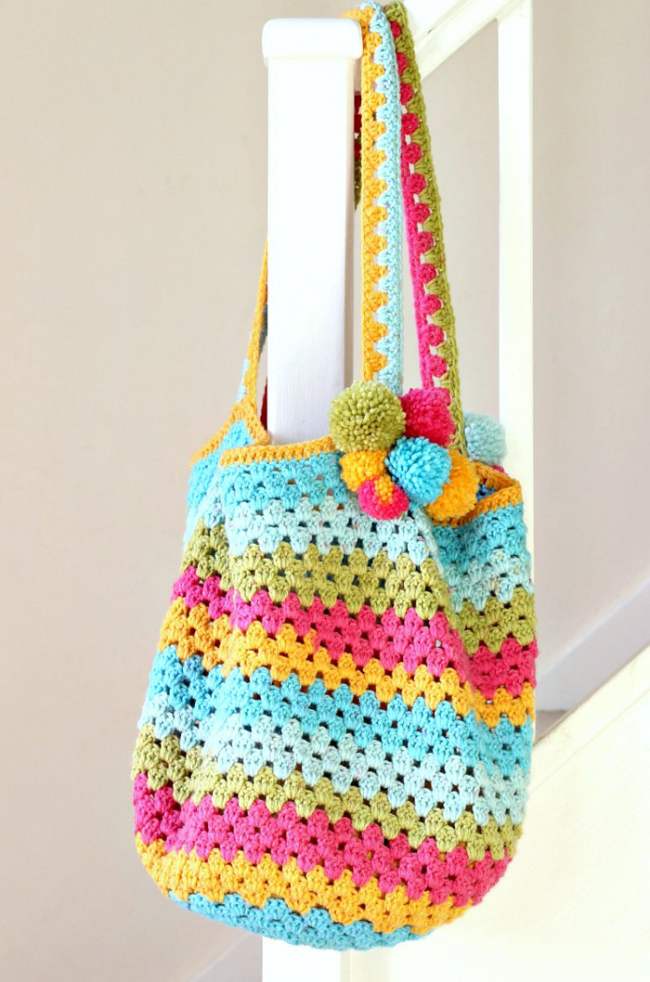 Zeensandroger (Wordpress)
Mermaizing Details
Our mind is still drifting away to sandy beaches and aquatic depths and we think that our young readers will adore Heather Gibbs' mermaid doll, Melina. Swap her multicoloured tail with a skirt and she's ready to accompany your little ones for some fun in the sun! Playtime can get even more interesting if you customise Melina's colourful do with other aquatic details.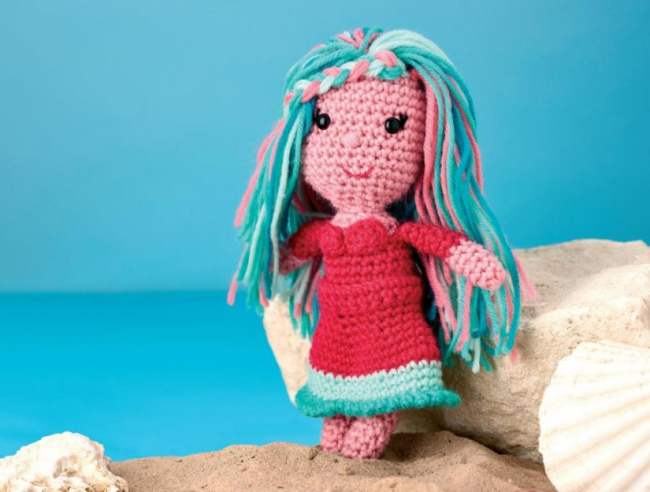 If You Like Pina Coladas...
Then you'll absolutely love what we have prepared for you for the month of August!
Why not add a whimsical touch to your summer outfit with these fruity yet elegant accessories, guaranteed to make heads turn? We love the originality of this design and this playful summer motif is an ideal way to keep up-to-date with the latest trends and give your summer wardrobe an effortless tropical makeover.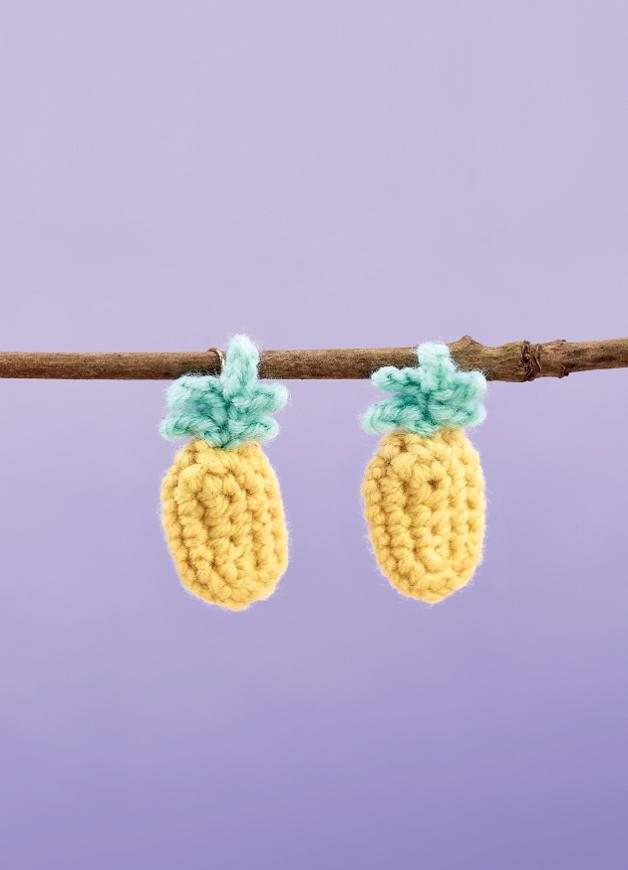 Stocking Up For Winter
We hate thinking that summer's gone already but with the new season looming right before us, we thought that these jar cosies would be ideal for the crisp days ahead. Dress up your favourite jars in these multicoloured patterns and fill them with scented candles to create some mesmerising and fairy-like shadow art.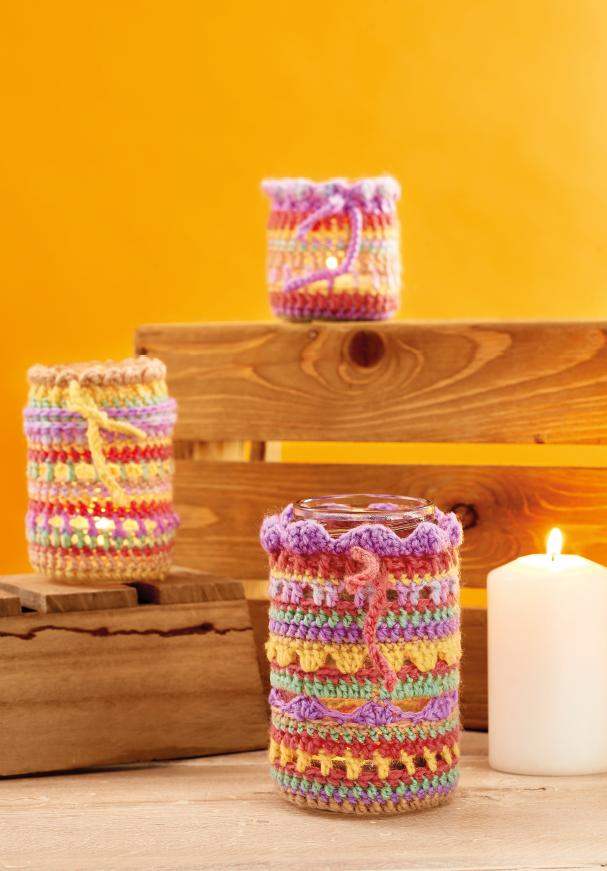 Accio Yarn Kit!
Wrap up warm this October in these magical infinity scarves and embark on your own Hogwarts adventure! We particularly love the rich colour blends that come with these timeless designs, perfect for long walks in the autumn sun.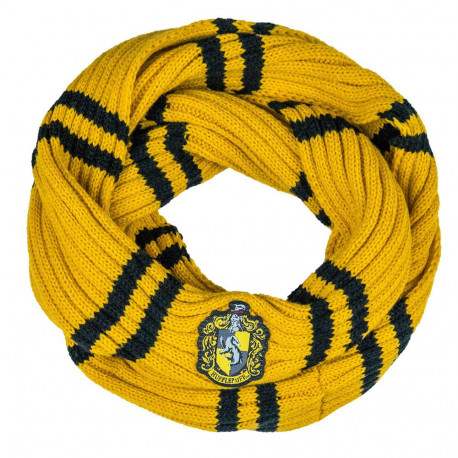 Album Comics
Feeling Starstruck...
We can't take our eyes off these cute celestial accessories by Sarah Shrimpton that are sure to brighten up any home! This pattern is fantastic for helping more seasoned crocheters expand their skillset and are a great gift option for your little ones. Why not take it one step further and add a few stars and planets for an entire solar system?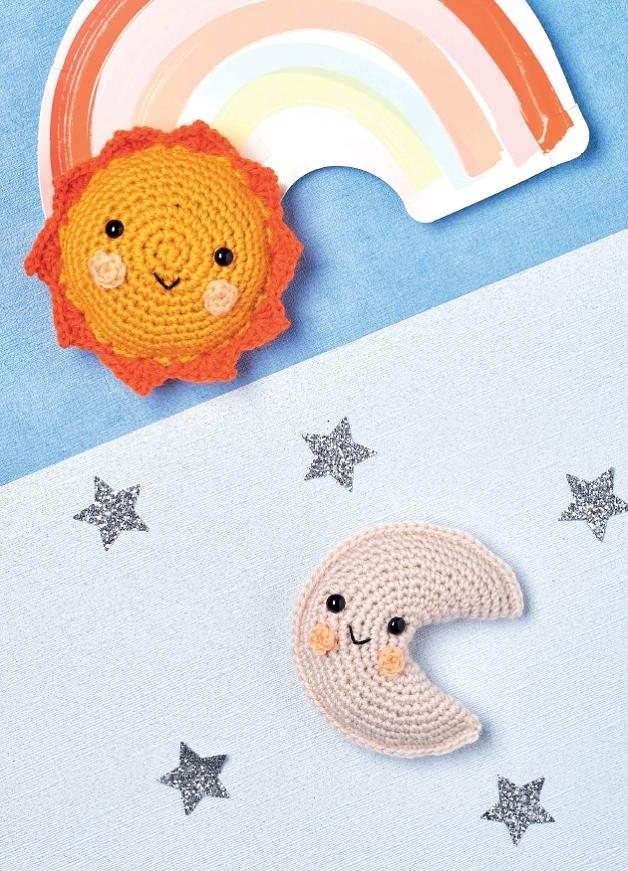 It's The Season...
If you feel that your home could use some holiday cheer this Christmas, then look no further than
Sarah-Jane Hicks' little colourful creations that will make an ideal quirky addition to any tree. Though all patterns vary slightly in colour and technique, do not shy away from customising this pattern to match your other decorations!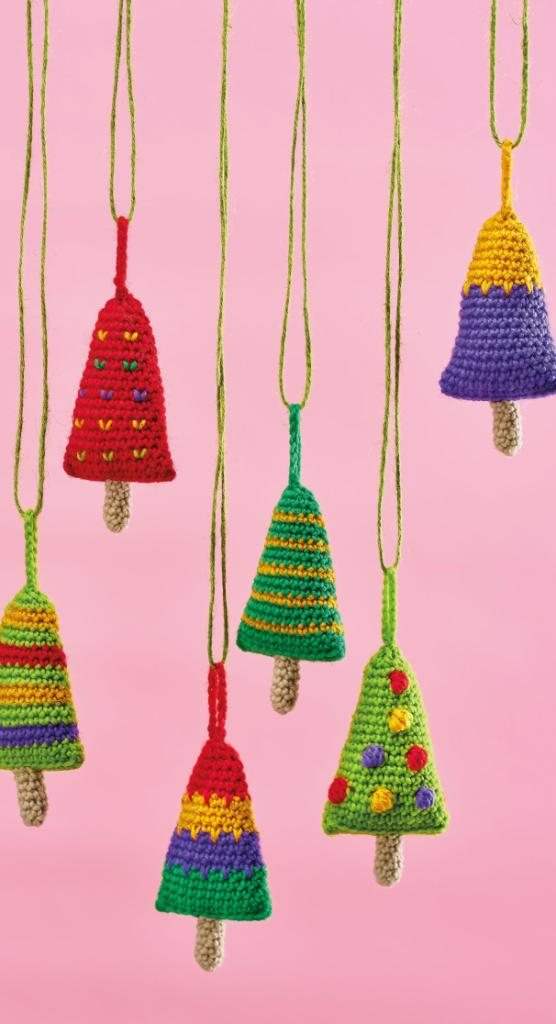 We had a lot of fun this week putting together a list of what we think are the coolest crochet patterns to try all year round and hope that you'll complete at least one project every month.
Do share your creations with us on Facebook and we'll be delighted to feature you in our follow-up blog post.
Needles at the ready, go!