Issue 100 of Let's Get Crafting is here, and Stuart Hillard tells you why you need the issue's amazing Party yarn pack…
It's a celebratory month here at Let's Get Crafting for our 100th birthday issue! Whether you've been with us since the very beginning or this is your first one, you're invited to enjoy this bumper eight-ball yarn pack, aptly named Party! All of the vibrant colours make me want to turn up the music and dance like no one is watching – beautiful shades have always made me a happy chap and with names like Pink Lemonade, Lime Frosting and Jelly Red, you're sure to have fun. No party is complete without a piñata and with unicorns being the beast of the moment, I couldn't resist using the kit to make one. A very simple horse shape for the front and back and a 10cm wide gusset all cut from card is where I started. Join the sections together with masking tape and add the horn using a semicircle of thin card. Don't forget to fill the inside with sweets and confetti first and create a cord or use ribbon to hang it. A couple of layers of papier-mache and poster paint finish the basic horse, then it's time to get creative with yarn! I kept all eight colours separate and created a mane and tail for my unicorn approximately 20cm long – I just wrapped yarn 10-12 times around a book for each colour, tied off the top edges and snipped the bottom edges. Last of all, use a glue gun to attach the glorious hair to your celebratory piñata and hang from the ceiling. Now the party can really begin – have a wonderful month and I hope you'll enjoy joining in with our celebrations!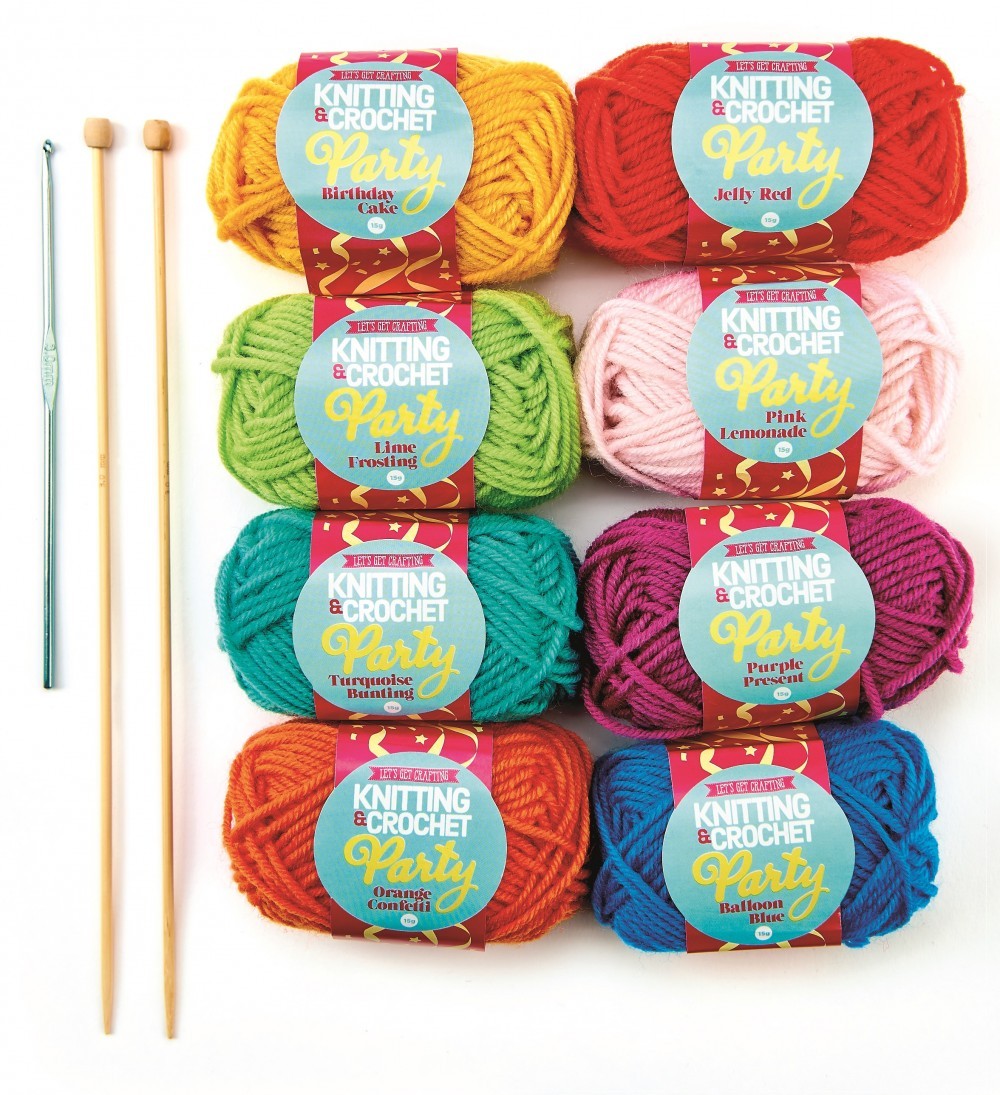 Don't miss issue 100 of Let's Get Crafting – on sale 5th April 2018! Never miss an issue by subscribing to Let's Get Crafting today.