Issue 104 of Let's Get Crafting is on sale on 23rd August 2018, and Stuart Hillard tells you why you need the issue's Blitzen yarn pack for your Christmas crafts…
I'm genuinely overexcited by the prospect of starting my Christmas makes this early in the year! I get all the fun of the holiday season without the usual cold, wet weather and the panic that there aren't enough days to get my gifts sorted. It's sunny and the festivities are months away but I can still eat cookies, play my favourite tunes and wear a Christmas sweater while I make a few lovely trimmings for my tree. This month's yarn pack has a definite holiday feel – Mistletoe and Leafy Green are just right for making little pom-poms. Once you've made a bunch, glue them to a cardboard ring – about 10cm in diameter should do it – and add some balls of Red Nose yarn for berries. Add a hanging loop and you have woolly wreaths for the tree. Alternatively, you could cut the same size ring of card and simply wrap two strands of yarn – one from each ball – around it until it's nicely covered. You could even sew or glue small beads to it. Sparkly Gold and Light Fawn are perfect for crochet angels – we've even included a 3.5mm hook so you can get started right away. This year's colour of the year is Ultra Violet but I think I love our Sugar Plum shade even more! My dear friends Arne and Carlos (arnecarlos.com) introduced me to the Norwegian tradition of Julekuler a few years ago; those gorgeous knitted balls are great to hang on the tree and have been made in Norway for many years. Although they're knitted on four double-pointed needles, they aren't difficult. Plus, if you've never tried it before, this is a great first project. You can use simple two-colour Fair Isle or even knit stripes or plain balls. Enjoy getting ahead on your Christmas projects this month and remember my favourite saying: when in doubt, sparkle it out!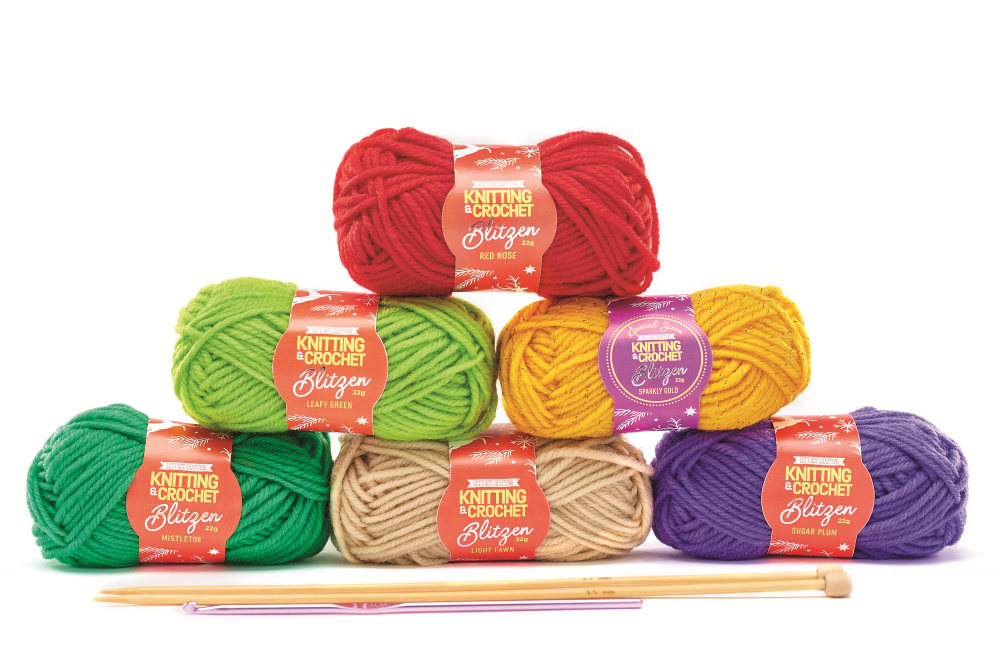 Get your copy of 104 of Let's Get Crafting – on sale 14th June 2018! Never miss an issue by subscribing to Let's Get Crafting today.