Kerry Lord is a huge name in the woolly world as the founder of luxury yarn brand, TOFT. She's also the author of two very successful Edward's Menagerie books and we squealed with delight when it became a trilogy and Edward's Menagerie Dogs landed on our desks. It includes 50 amazing patterns for you to make your favourite pup and it's definitely the best yet. Is there anything she can't do? We caught up with the amigurumi extraordinaire to chat whippets, border collies and Jack Russells – the crochet kind of course.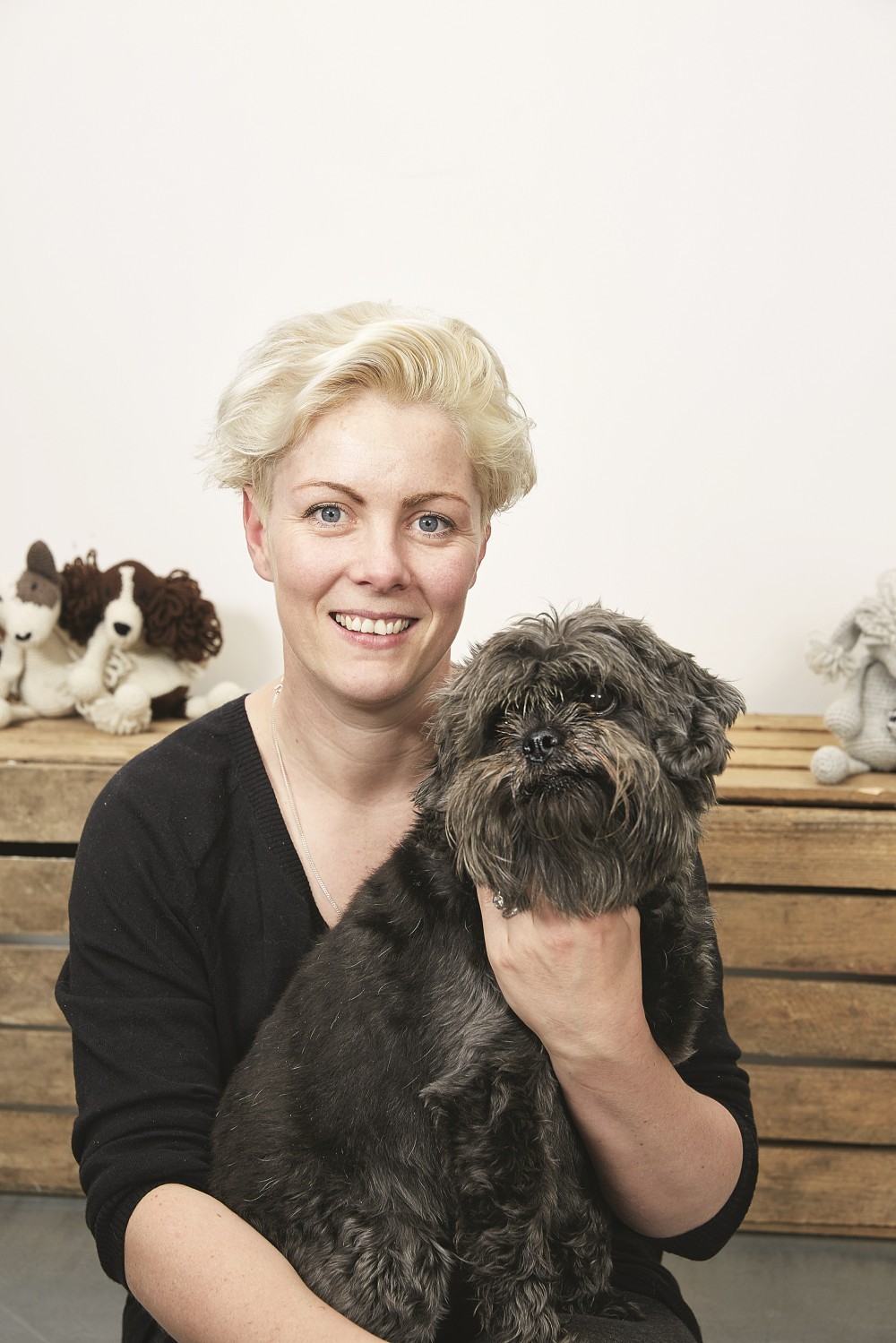 IT'S A DOG'S LIFE
"There were so many loveable breeds in the back of my mind since I made Timmy the Jack Russell for the original Edward's Menagerie," she reveals. "I was inspired to make a selection of ears, tails and coats for readers to piece the elements together and create their own pet." You'll certainly have a giggle at the introductions for each dog, Honey the corgi is an award-winning architect, while Spencer the pug is a dedicated night-shift nurse. The entertaining descriptions help to really bring the characters to life, but who are they based on? "Some stories come to me straight away, whereas others need a few nights' sleep to develop," says Kerry. "The ones based on friends and family were the most difficult and a lot of them have a special place in my heart, particularly Jed the border collie who is named after the dog that lives on the TOFT farm – you might have seen him on Instagram with his crochet pal!"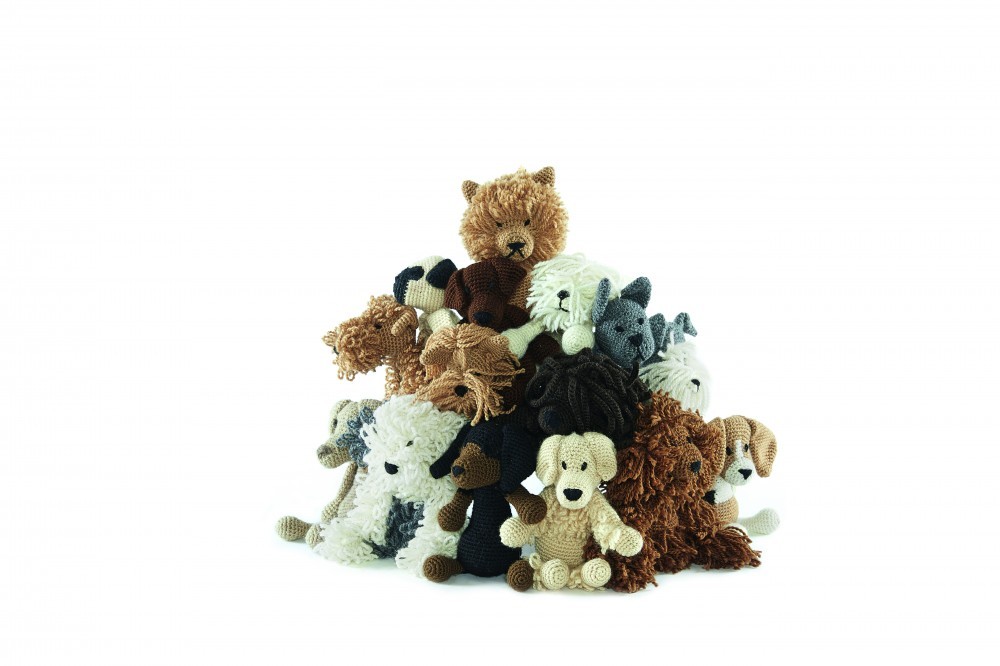 THE PROJECT FOR YOU
So you've got your hook, but with so many adorable pooches, where do you start? "Any beginner-level patterns are perfect for a new crocheter, particularly Eleanor the Labrador and Enzo the French bulldog." If you haven't attempted amigurumi before, Kerry offers helpful tips. "Start with a leg and by the time you've made all four, you'll understand the stitches and your tension," she explains. Whether you're a crochet expert or not, Kerry's patterns cater to every crocheter's needs. "Even the more complicated techniques aren't a huge jump from beginner patterns – I'd love to see readers try loop stitch and slip stitch spines once they've mastered the standard double crochet." If your dog has a long coat and you'd like to recreate this on your crochet toy, Kerry recommends that you start with Millie the poodle to practise your fleecing technique. Fancy a challenge? Kerry says the colour changes of Andreas the Mudi and Gemma the whippet require the most concentration.
BARKING MAD
Kerry had a lot of chaotic fun at the Edward's Menagerie Dogs photoshoot where she invited 19 adorable canines. "It was a pleasure to host so many TOFT fans and their dogs – the real dogs behaved better than the crochet versions when it came to sitting still!" Not every day at work is always that crazy, though. Kerry admits her ideal crafty day is pretty simple. "Sitting in a room filled with natural light with a project in one hand and a constant supply of coffee in the other is the dream," she reveals. "There's nothing I enjoy more than scrolling through my feed to see what TOFT fans have been making with the #edsdogs and #edsanimals hashtags." Hearing stories about people the animals have been made for is what constantly inspires her. "It motivates me to keep adding to the collection and you can rest assured the menagerie is not full yet!" Watch this space crafters, we've got a poodle to crochet.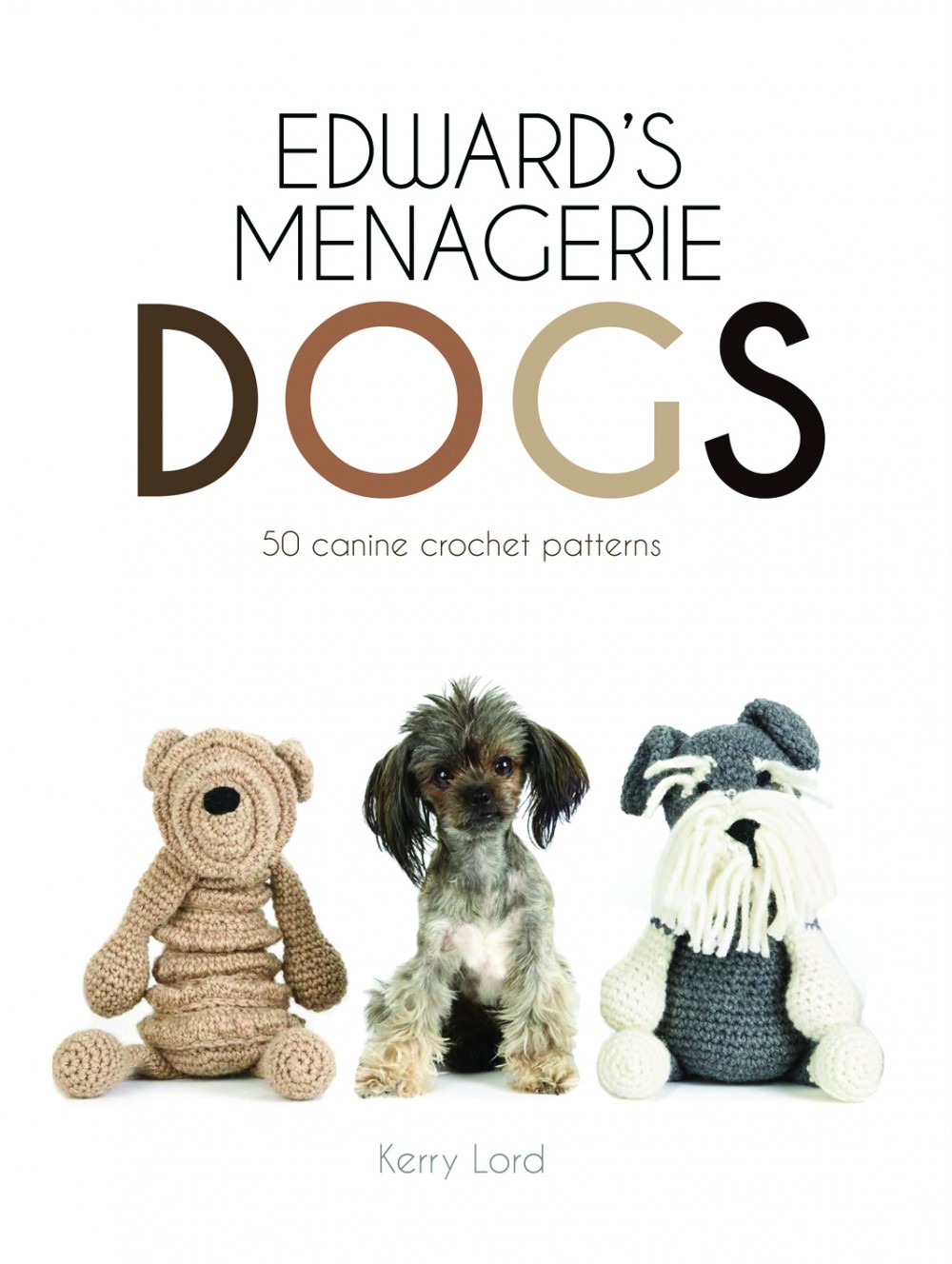 Edward's Menagerie Dogs by Kerry Lord (£16.99, Pavilion) pavilionbooks.com. Photography by Kristy Noble.
Making for a little one? These toys will stop them crying!