When LGC Knitting & Crochet magazine launched its annual short story competition in issue 70, the team never expected to receive so many great entries. They had a tough job deciding after reading all of your excellent tales! Here, we have a fantastic story from one runner-up, Laura West, which captures just how magical knitting is to so many of us. Thank you Laura for your great story!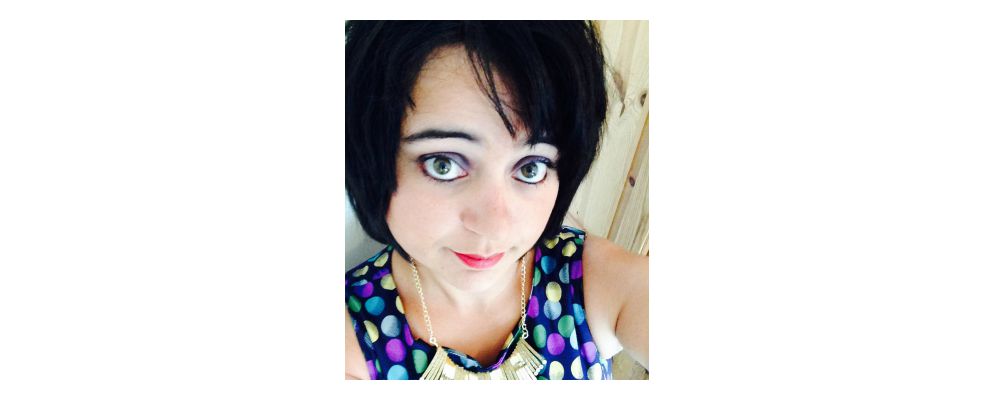 "My story is inspired by my gran, who taught me how to knit. She can make absolutely anything and knit it incredibly quickly. I am always in awe of the wool she manages to get her hands on! I chose the knitted flying carpet because a blanket was one of the first things she taught me to make and it enhanced my love for the craft. I can't wait to show the story to my friends and family!"

Laura West, LGC reader



THE MOODY TEENAGER

Gazing up at the shelves, I muttered to myself "Knitting or crochet?" I was very eager to make yet another cardigan for my new grandson. My son, who lived in England, was bringing my granddaughter to stay for the weekend while her mother was in hospital. I hadn't seen her since she was five. Later, I opened the door to a very moody pre-teen with those music ear buds in her ears.

"'iya love, come in!" I said, greeting her with open arms. Poppy gave a little smile, she only remembered me a little. She flung her things by the sofa and slumped down in the armchair, already looking fed up. I started to make conversation and asked what all Welsh people ask, "What's news, then?"

The girl seemed quite defensive and wasn't giving up much information. "No news with me Gran, but I did get this iPad for my birthday. Can I connect it to your Wi-Fi please?" Poppy asked politely.

"Wi-Fi?" I said. "No love, I don't have a computer, a lappytop or t'internet. Don't see much point talking to friends on Facepage when they only live up the road… or are dead."

The truth is, I had neither the time or patience to learn all those new things. I had far too many PHDs on the go - Projects Half Done, that is.

Poppy slumped further into her chair, "What about the telly, Gran? Do you have Sky or something in Wales?" she asked hopefully.

"Yes love, we aren't that backwards down here. Put the telly on and I'll crack on with my knitting."

I noticed Poppy staring bleakly at the TV, looking even more miserable than before, so I asked "Do you want to do arts and crafts, love? You used to enjoy that when you were little."

"I was five last time I was here Gran, I'm into way more interesting things now," Poppy grumbled.

She sighed and held her phone in awkward ways, then started roaming around the house trying to look for signal. She was far more interested in talking to her friends than to me. How rude!

Poppy was gone for at least five minutes so I checked on her and felt disheartened when I overheard her telling a friend that this was going to be the worst weekend of her life. I thought about revealing my knitting secret to Poppy… I couldn't have her thinking I was this boring.

I waited for her to return to the living room. I fetched a sparkly pink ball of tinsel wool out of my oddment stash and threw it to Poppy. She looked at it in admiration and asked if it was actual tinsel.

"Tinsel wool, love. I've made a couple of hedgehogs out of that, go look in the box over there," I said, and pointed to my chest of completed projects.

"I didn't know you could make stuff like this. This is really cool," Poppy admitted.

"That's not all I can do, Poppy love!" I said, feeling quite proud of myself for capturing her interest. I opened my locked cupboard and brought out a long, narrow, colourful box. I carried it carefully and sat next to Poppy.

"What I'm about to show you, you must never tell another living soul about," I said sternly. Poppy nodded. I opened the box. Inside were multi-coloured bamboo knitting needles. But these were not just any old knitting needles.

"They're my magic knitting needles!" I announced. I realised how crazy that sounded, and from the look on Poppy's face, she obviously thought I had lost the plot too.

I started knitting with them to prove that they were magic. My hands were going so fast that they were a blur, and what should have taken me all day turned in to mere seconds. I managed to conjure up a cute little teddy.
"Watch this!" I said, and tapped the teddy on the nose with my needle. Suddenly, it sprung to life.

"Gran! It's moving!" stressed Poppy.

"I told you my needles were magic," I replied. I turned to Teddy and held out my arms, "Come have a cuddle with Gran!"

"Wow! Gran, this is amazing! What else can you do?"

"The only limit is your imagination, you choose what's next," I said, as I passed Teddy over to Poppy.

As she held on to Teddy, she paused to think. Then she shouted excitedly, "Let's go on a magic carpet ride!"

Truthfully, I had never thought about knitting myself a flying carpet, but it certainly would have made life easier. Quicker than you could say 'as snug as a bug in a rug', my new project was done. The rug was just big enough for two.

I handed the needles over to Poppy and said, "Give it a tap, and tell it where to go."

Soon enough, we were out of the door. We flew up and over the mountains, raced against the blistery winds, chased my neighbour's sheep, and I let Poppy stick her hands in the water as we glided along the river bend. It felt like the Welsh version of Aladdin.

Later, as I locked away my special needles, Poppy nervously asked, "Gran, will you teach me how to knit?" I was so proud that she wanted to follow in my craft, but knitting wasn't something people could do half-heartedly, especially if I was going to pass down those needles to Poppy. "Well Poppy, to be a knitter you need good concentration, patience, persistence, and sometimes you even need to be good at maths. Think you can do it?" I replied. Poppy nodded. "Alright, love, I'll cast on for you and then I'll teach you the basic garter stitch."

When our weekend came to an end, Poppy pleaded with my son to be left with me. She showed him the bag that she'd made, feeling proud of herself. Suddenly, she ran up to me and gave me a hug. "Thanks for the best weekend ever Gran," she said.



OUR JUDGE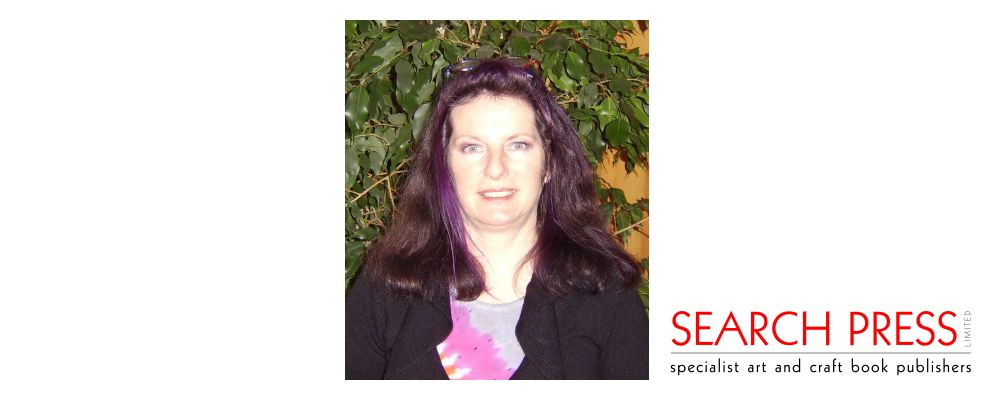 "The Welsh flavour adds humour and sets a particular scene, and the generation gap is highlighted in a way we can relate to by the art and craft vs technology element. The 'magic' of craft is dramatised in a surprising way - at first it seems that the tinsel yarn is going to be what whets Poppy's appetite, so it is an effective surprise when it turns out to be actual magic. Despite this, the story returns to the reality of knitting, with the emphasis on learning from scratch and investing time and concentration in order to get to the 'magic' of the satisfaction"

Mary Ellingham, Publicity manager at Search Press




To see our winning entry, pick up issue 73 of LGC Knitting & Crochet, on sale now. Find out more here.