Cherished Gowns for Angel Babies is a charitable initiative with the aim of providing bereaved parents with gowns made from wedding and other formal dresses, and knitted and crocheted items to accompany them.


Megan McKay is the co-founder of Cherished Gowns for Angel Babies, and mother to three young children. She operates a small business by day, offering alterations and repairs, but spends most of her evenings operating Cherished Gowns. We spoke with her to find out more about the group's work…

Cherished Gowns was set up in September 2014 after I volunteered to be a seamstress for a group doing similar work. The group wasn't very successful so myself and my friend Lynda Garrett decided to go it alone, and so we set up our own group. We quickly expanded into a larger team of volunteers who were able to transform wedding dresses, and knit and crochet items to match them.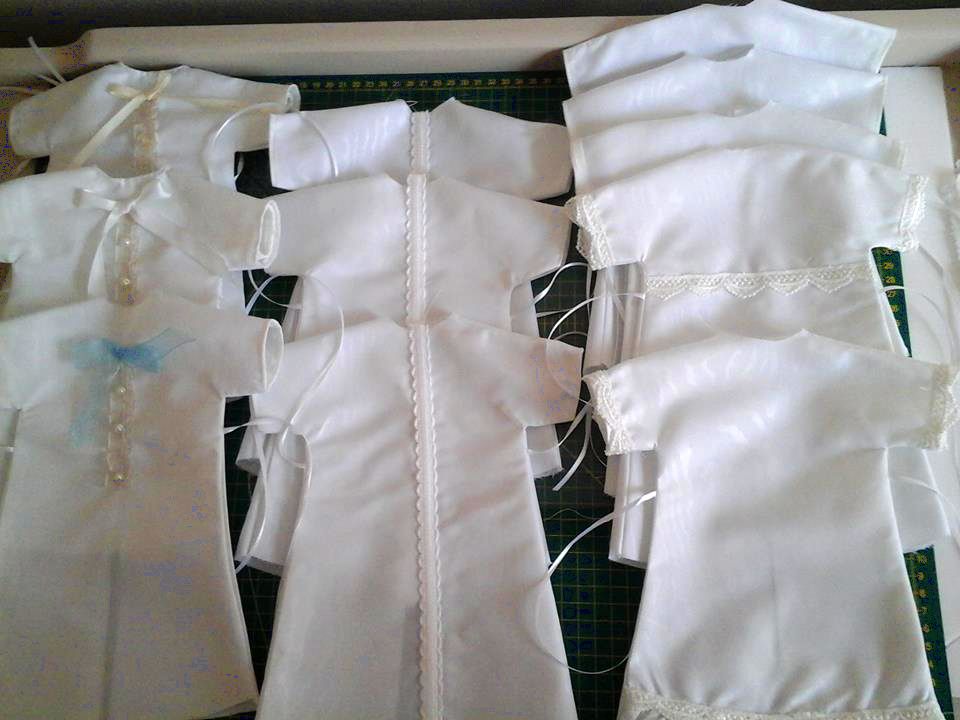 Every parent deserves the opportunity to dress their baby, whether that baby is stillborn at 24 weeks or alive at full term. Just because your baby passes away does not take away the fact that you have become a mother or a father.

Our gowns offer parents the ability to make memories with their baby, and provide the baby with dignity too. No one wants to bury their child without clothes. Our aim is eventually to be able to supply every hospital in the UK with a stock of our gown packs. We currently stock 101 hospital around the UK.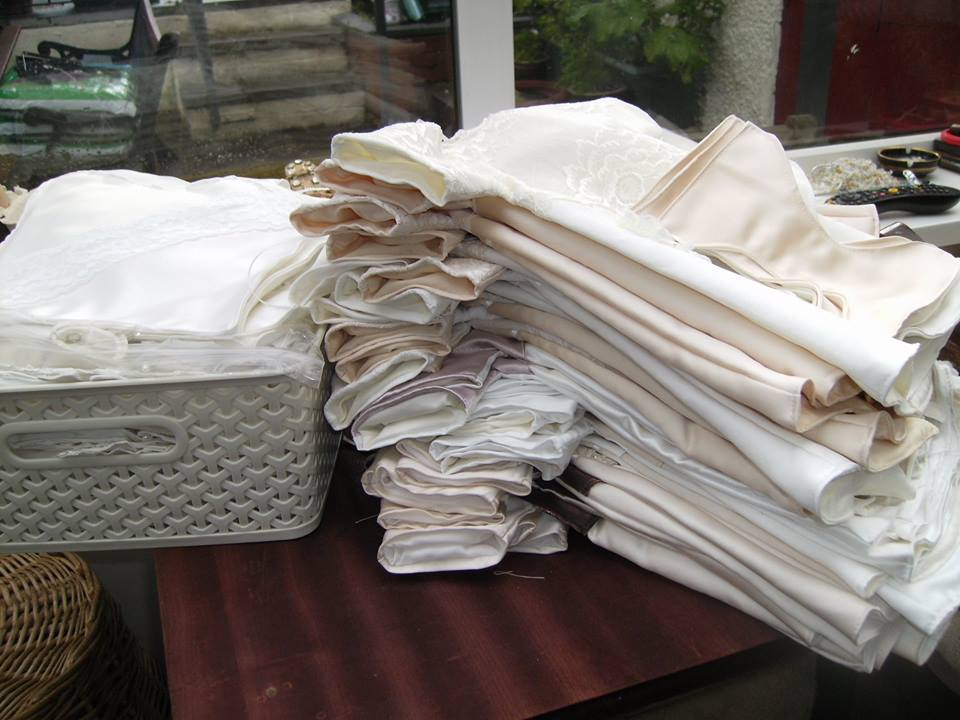 We did a large amount of research with SANDS - the Stillbirth and neonatal death charity - around sizing, to determine the design of our gowns and knitted items. They have also been very forthcoming in telling us where we can point parents to find the support they need, after the tragic loss of a baby. We have attended local SANDS meetings and had a lot of input from parents about what they would like to see in a gown or a hat, for example.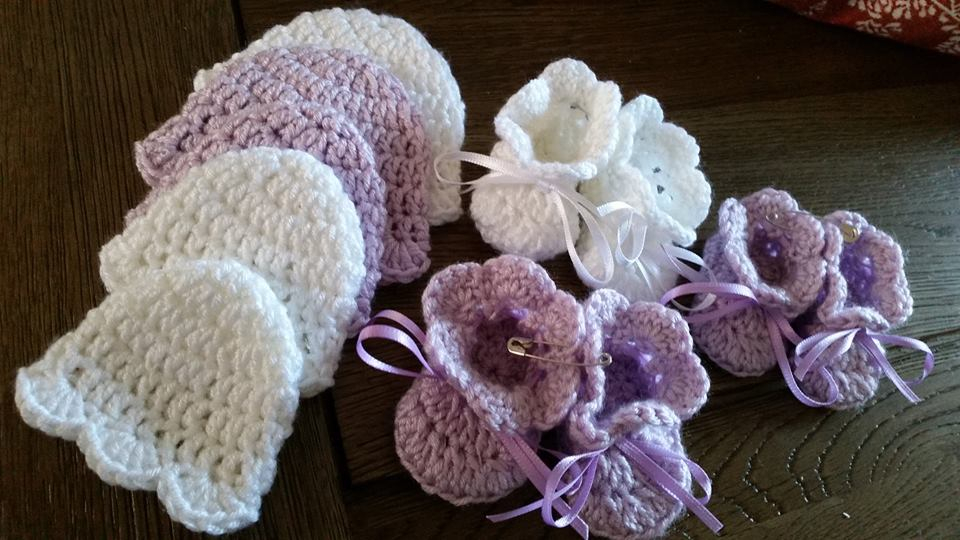 If a parent sadly experiences the tragic loss of a baby we first hope that they are offered one of our packs whilst they are in hospital. However, as we do not stock every UK hospital there will be some parents who aren't offered this.
If they would like to receive one, they simply just pop us an email to cherishedgownsuk@gmail.com with their address and some details about the baby. We will then send a pack directly to them via Royal Mail Special Delivery so it is received the next day.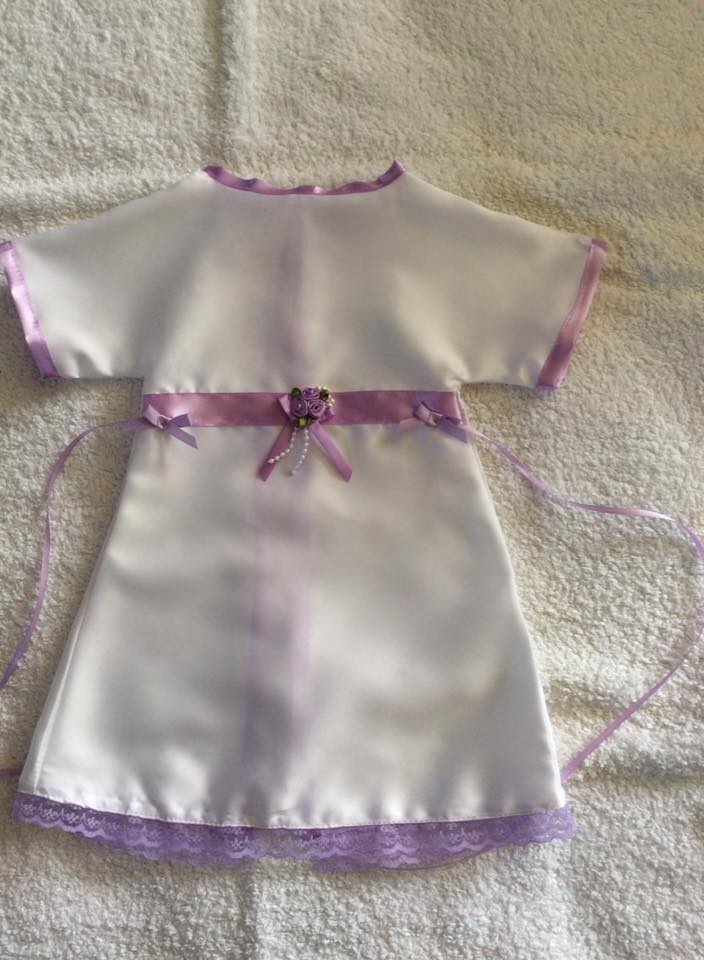 All of our gowns are made from donated dresses, but we currently have a very long waiting list of people who wish to donate. We don't anticipate reopening this before Jan 2017. Each gown that we make is matched up with an appropriately sized hat, pair of booties, cloth nappy, and a blanket.
We are currently very short of blankets between 18" and 24" square, and always need donations of wool, embellishments, stamps and general office supplies. If you are able to help in any way or offer your services, do get in touch! I am proud of how far we have come.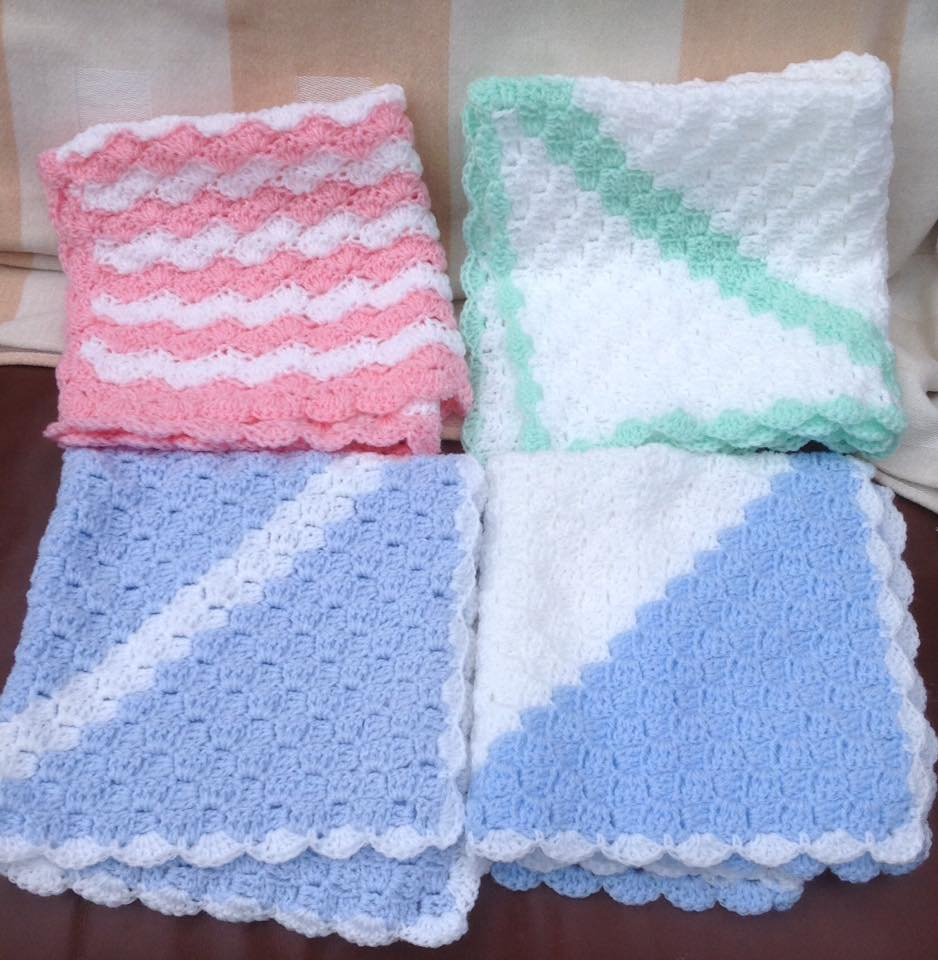 For more information, visit www.cherishedgowns.org.uk or email cherishedgownsuk@gmail.com. You can also visit SANDS at www.uk-sands.org if you've been affected by the death of a baby.