The Eddie The Eagle movie is released next month and now you can knit yourself a fabulous Eddie the Eagle hat, as seen in the film, by getting your hands on the free knitting pattern.
In case the story has passed you by, Eddie The Eagle took part in the Winter Olympics in Calgary, Canada in 1988. While his skiing skills may not have been the greatest, he touched the hearts of people all over the world. The real Eddie the Eagle's grandma famously knitted a jumper for Eddie's mother with the slogan "I'm Eddie's Mum" on it.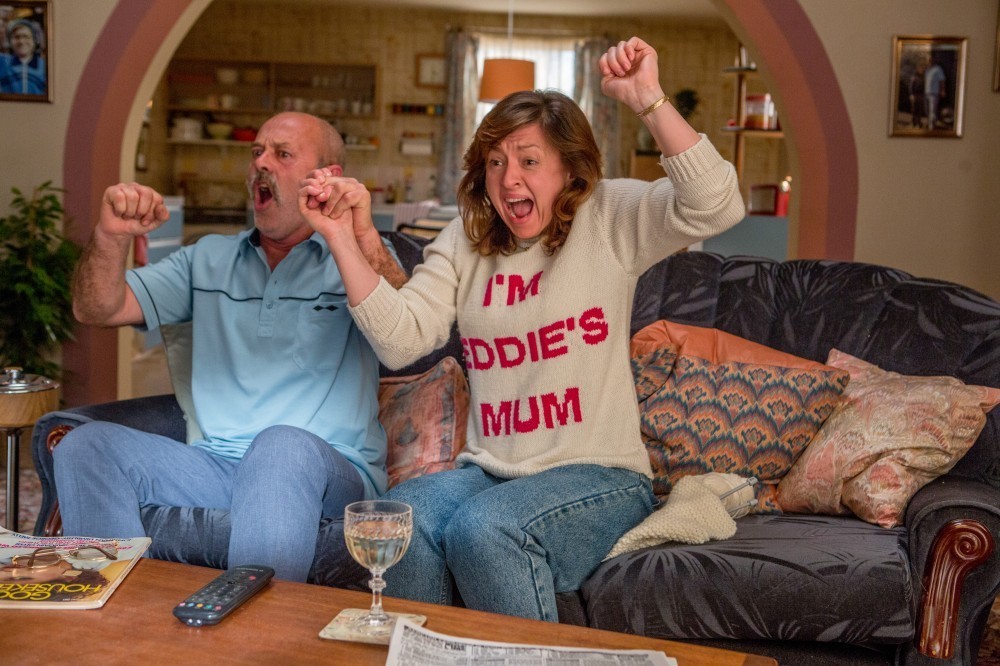 Yorkshire-based company Yarn Stories was approached by one of the film's producers in March 2015 and asked to reproduce this iconic piece of knitwear, as well as a matching hat. "We had a very short amount of time to produce the items for the movie and get them down to the studios in Elstree for filming," explains Annabelle Hill, sales and marketing director. "We also only had a partial photo of Eddie's sister's jumper to go on," adds designer Charlotte Johnson.
Before the movie, starring Hugh Jackman and Taron Egerton, hits cinemas this April, why not knit your own Eddie hat? You'll find the free alphabet chart to create your own design here and the free pattern for Eddie's hat here.
Yarn Stories has teamed up with The Mission To Seafarers, a charity that cares for seafarers in trouble, distress and despair all over the world, and is asking knitters to make a hat to donate to the charity. All hats will be distributed to seafarers in need – a simple gift that is a much appreciated symbol of comfort. Why not use the free Eddie hat pattern as a starting point? Share your makes on social media with the hashtag #iKnitforEddie.