Crochet Patterns
Crochet Blog
Crochet Categories
Crochet Blog
ISSUE 96 SNEAK PEEK
Can you believe it's the final Christmas issue already? It may be last, but it's certainly not least – issue 96 is filled with a colourful explosion of projects to make before the big day approaches. From the adorable Snowflake bunny made by Sachiyo Ishii, to the cheeky, mischievous elves made by our brand new designer Sarah Lousie Read, you'll be spoilt for choice. But before you whip out the needles and hook check out our bumper giveaways here – we've got over £11,300 worth of prizes for you to win! This issue also features an exclusive A-Z that will prepare you for Christmas.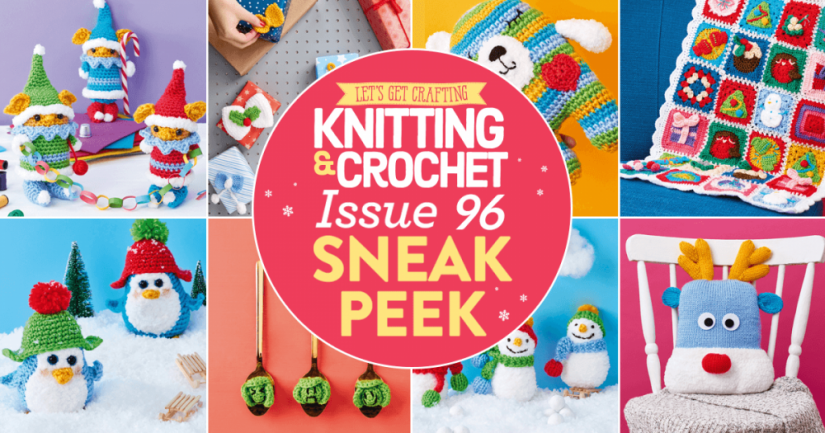 1. BLANKET SERIES
Find part three in issue 96 and complete your Christmas blanket!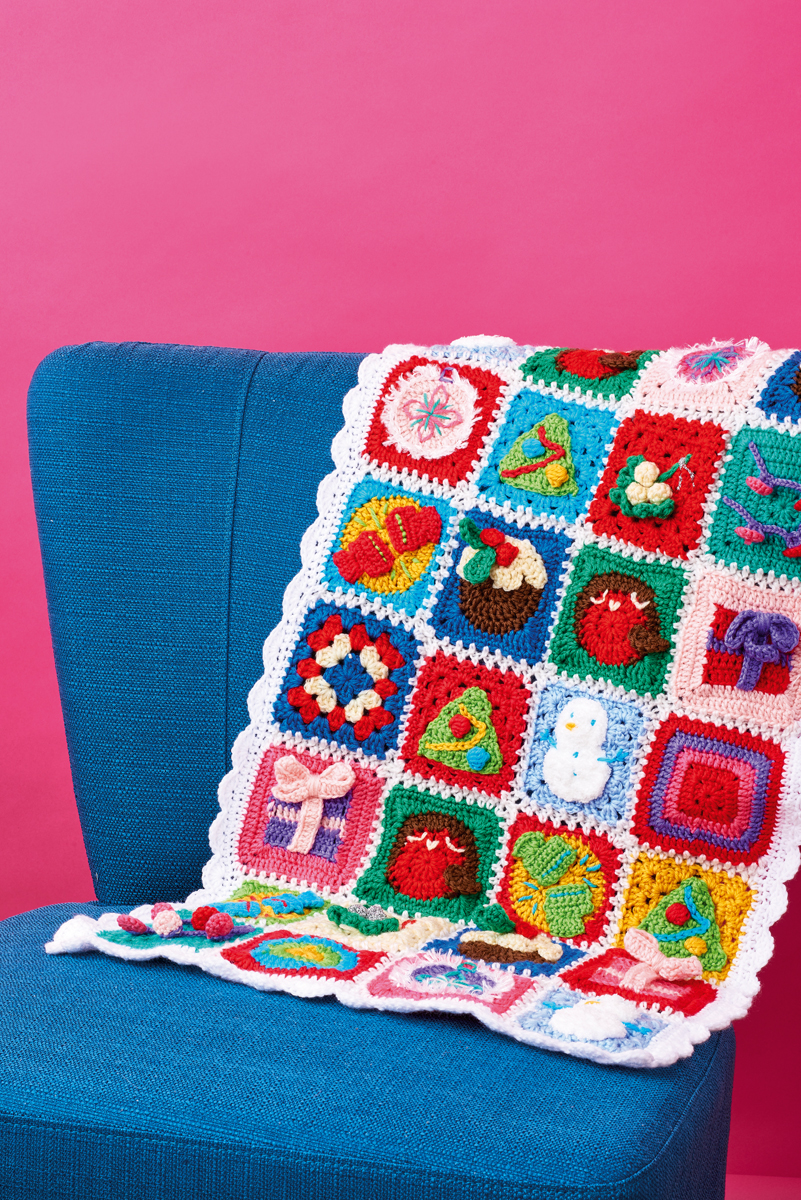 2. SNOWMAN FAMILY
How cute is this snowy little trio? Craft knitted snowmen using your special fluffy yarn.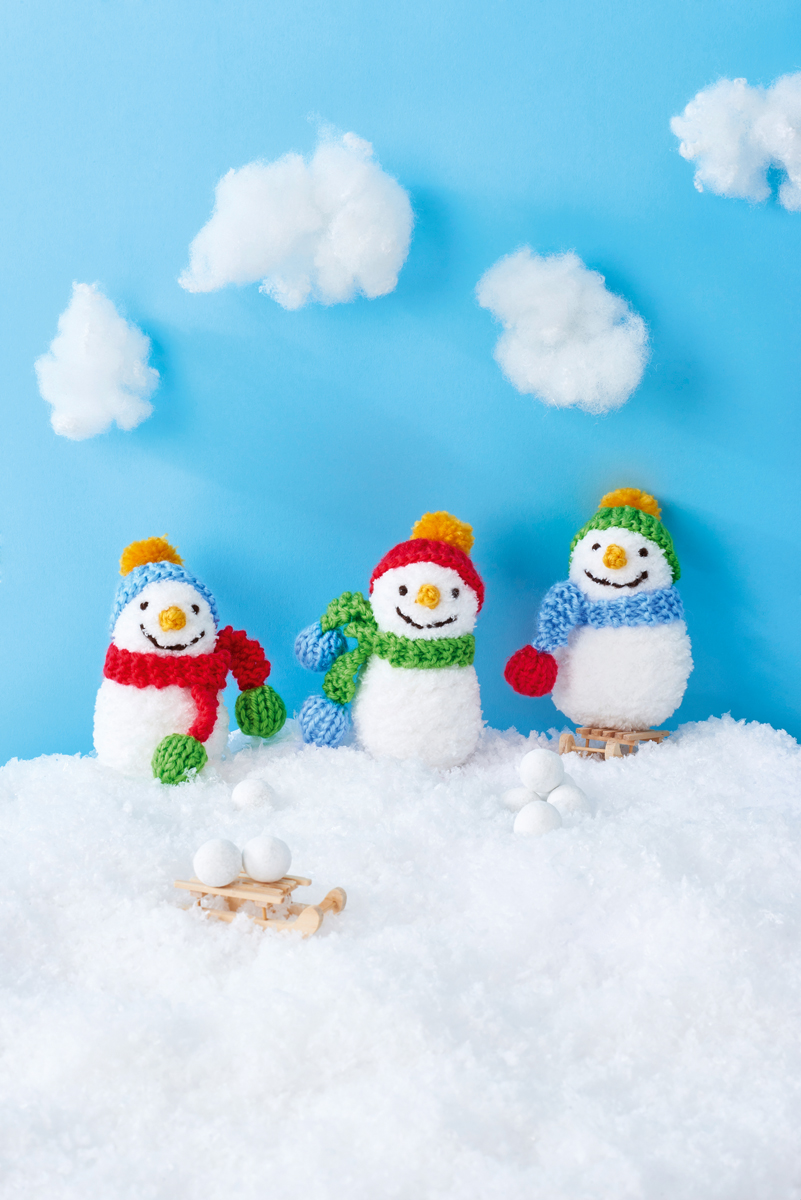 3. BABY BEAR
Perfect for little ones and adults alike, this stripy crocheted bear is a must-make.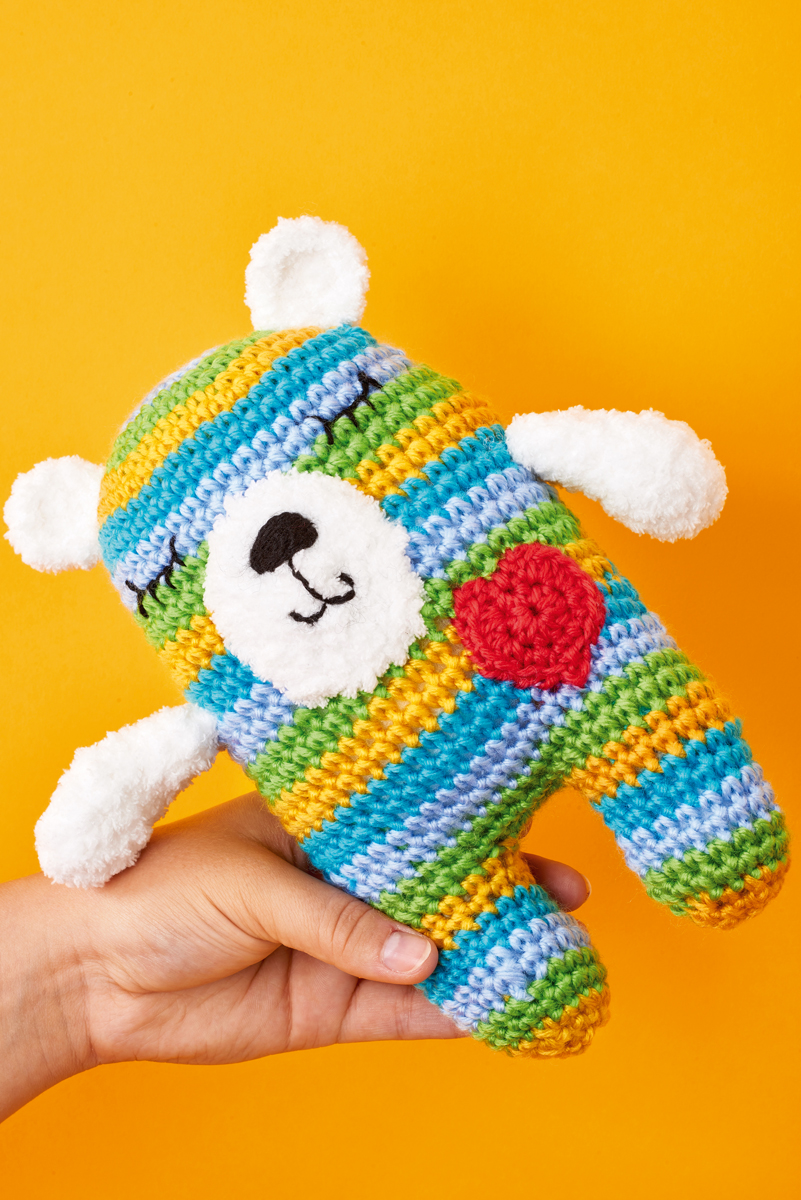 4. REINDEER CUSHION
We're loving Ralph the reindeer! This fun cushion has a vibrant stripy back too.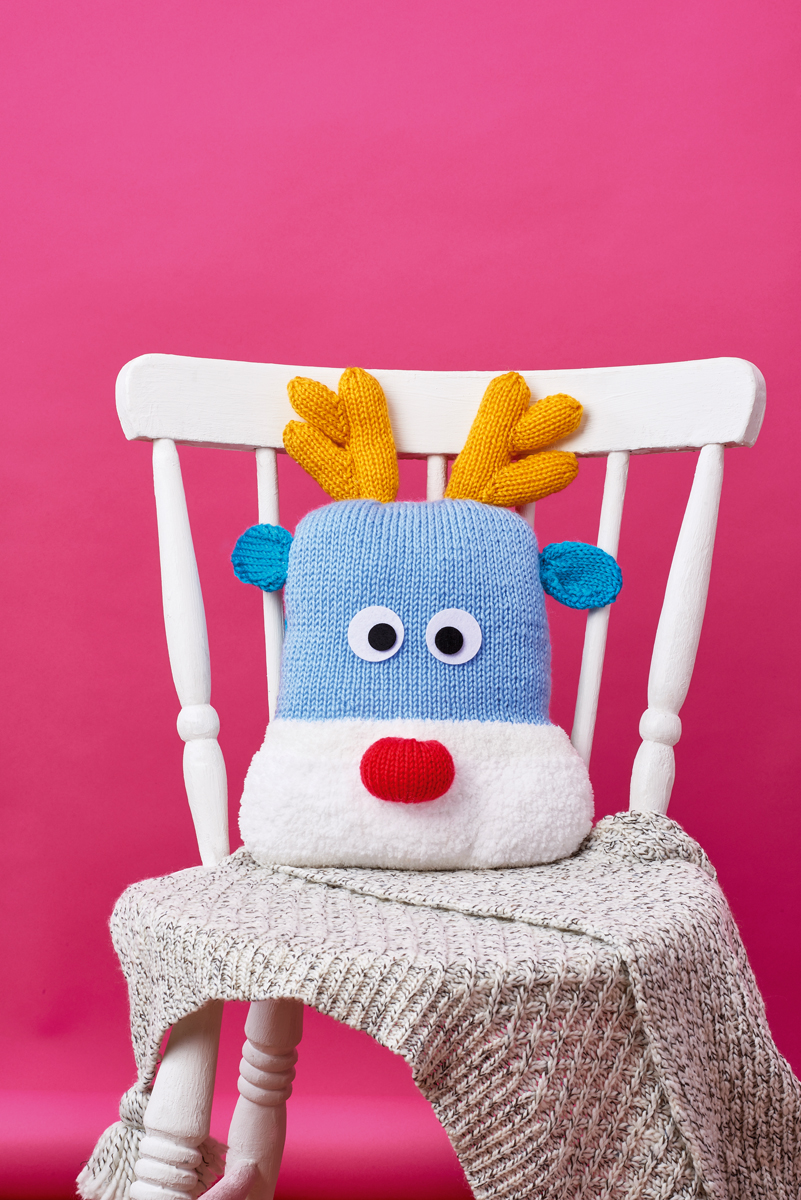 5. MISCHIEVOUS ELVES
Our crochet elves have been raiding the craft stash – what will yours get up to?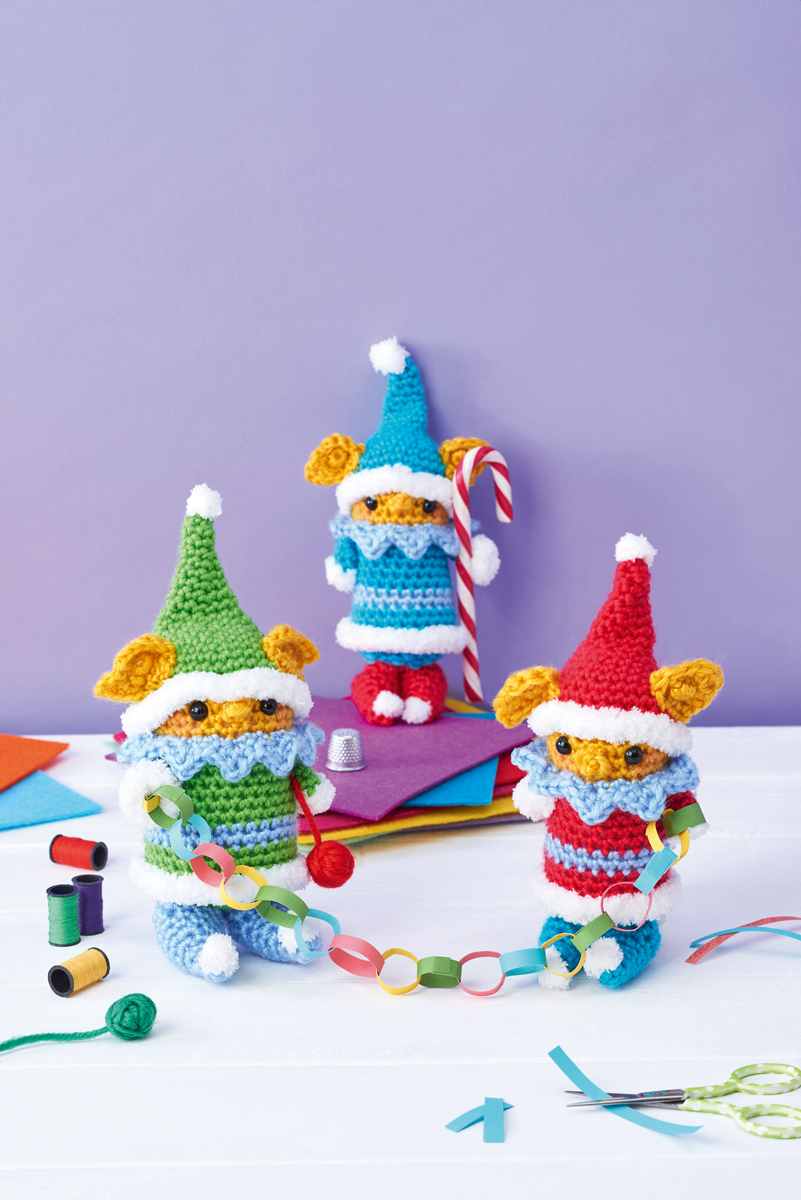 6. SNOWFLAKE BUNNY
Little Snowflake the cute Christmas bunny loves to collect tasty treats for all the family – find the charts to make her dress and stockings here.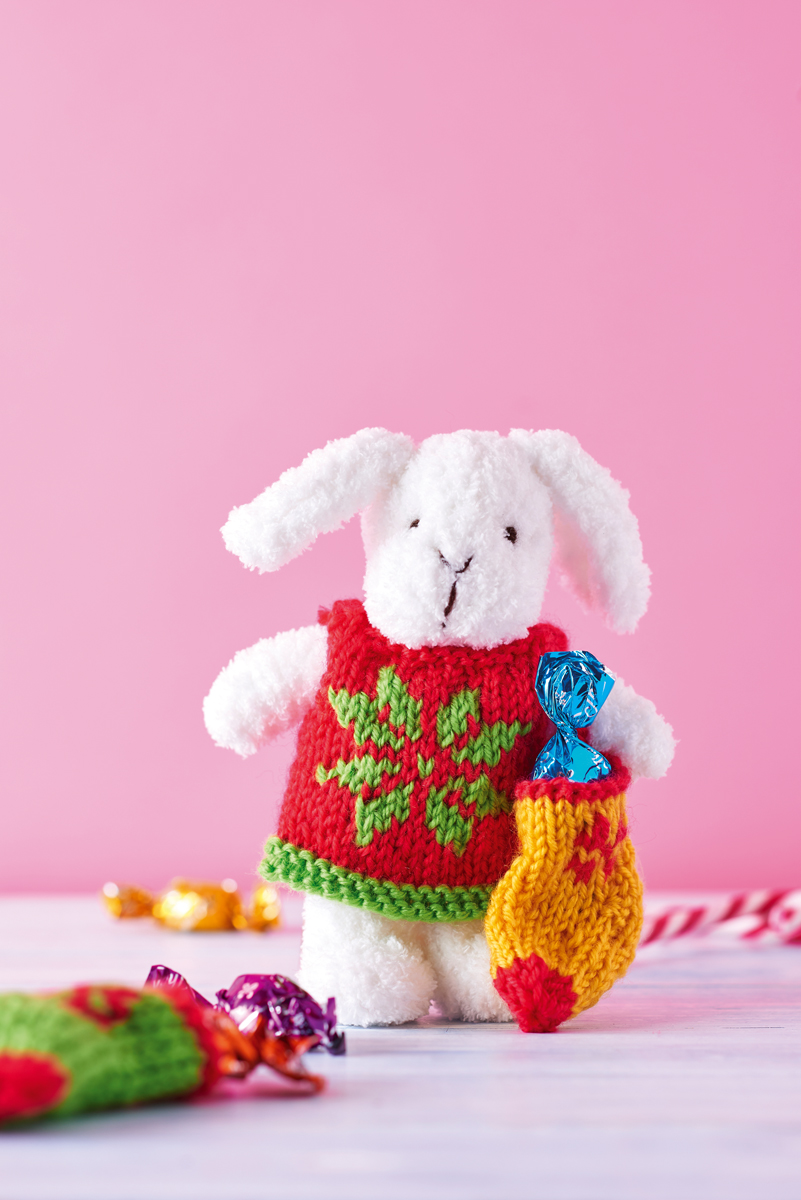 7. FLIPPER AND FLAPPER
These crocheted penguins are sledging their way right onto your crafty to-do list.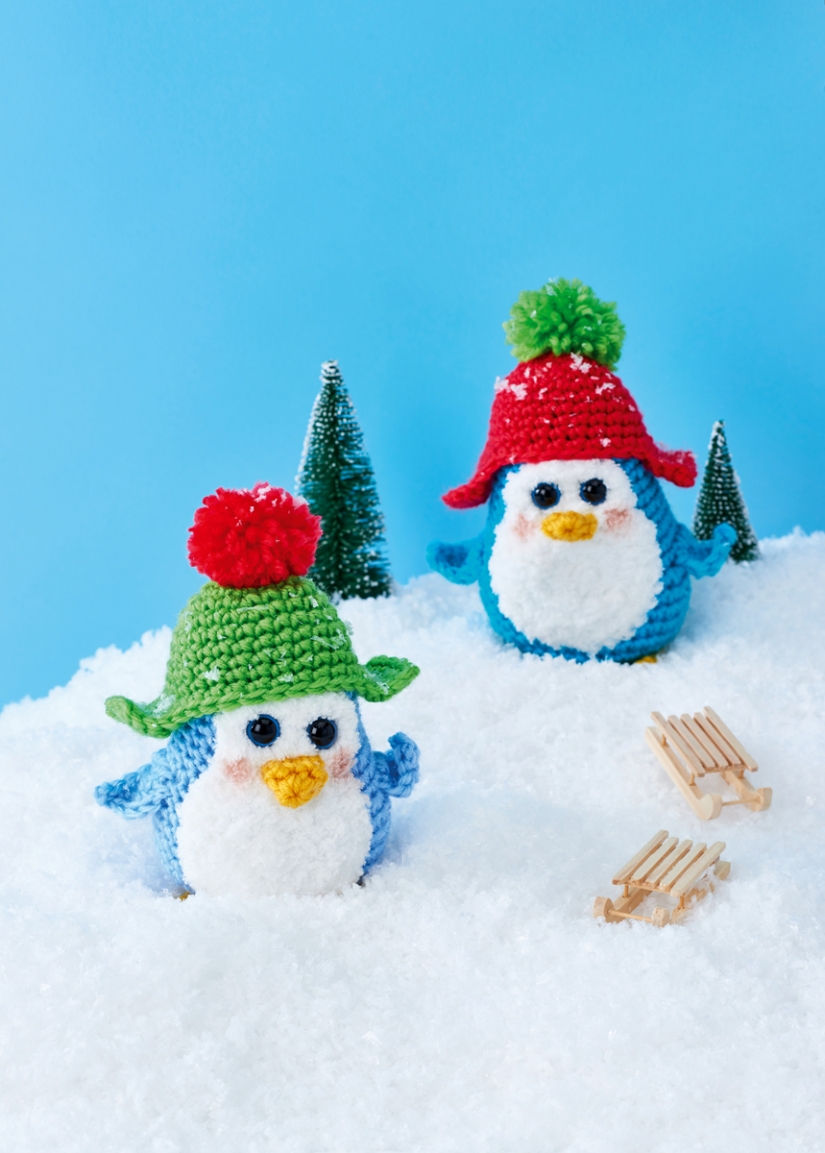 8. WINTER MITTENS
Keep it classy and cosy in the run-up to Christmas this year.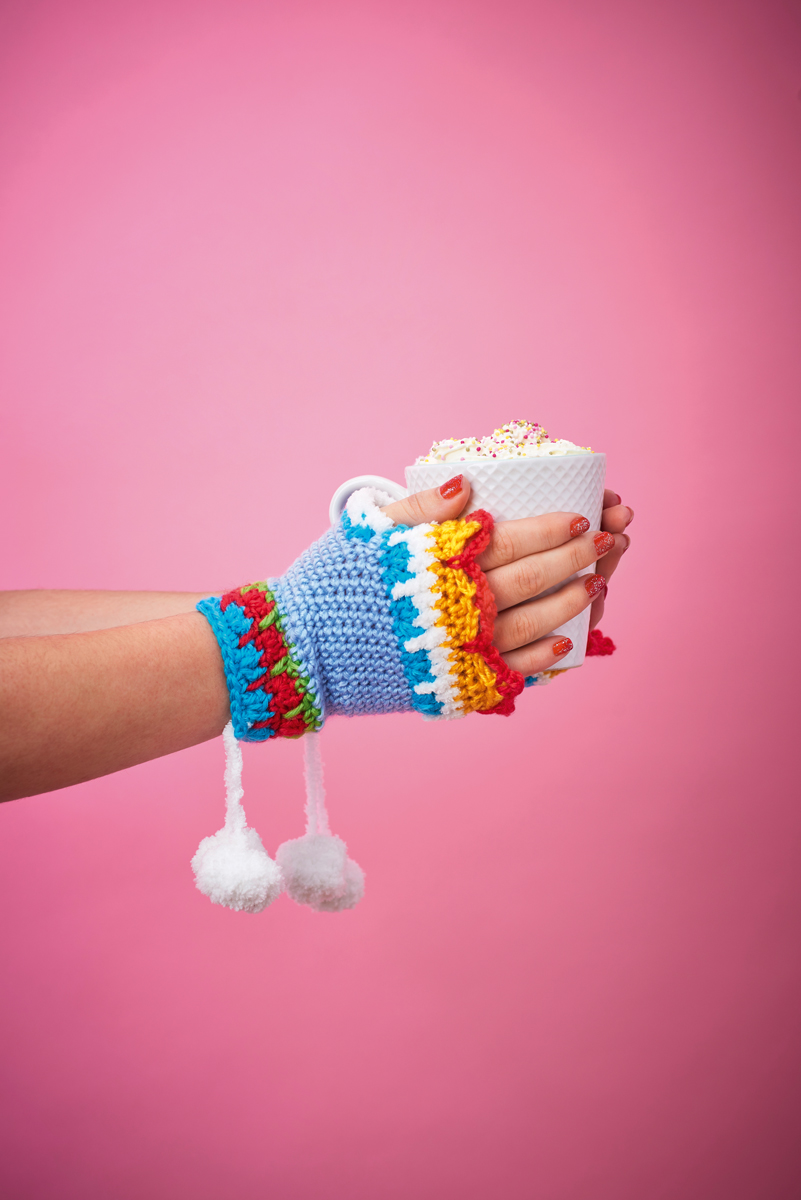 9. BRUSSELS SPROUTS
Meet Seb, Simon and Steve the sprouts. Theses crochet cuties look good enough to eat.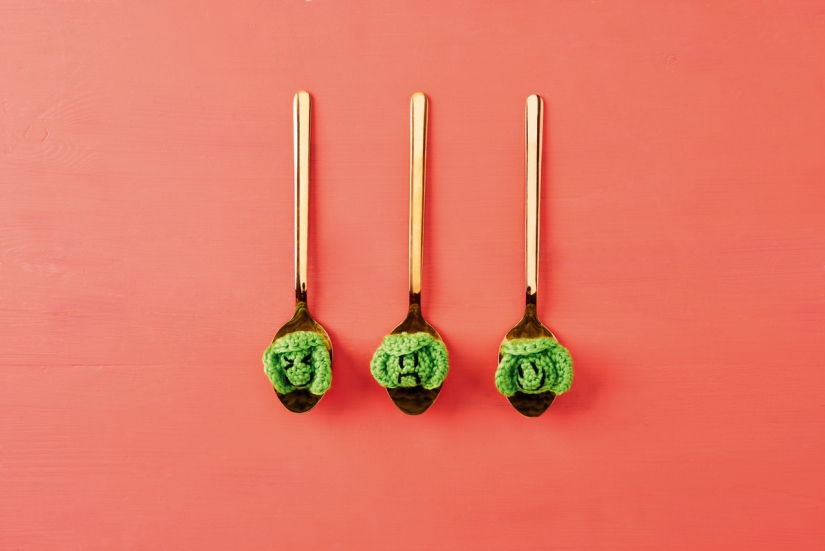 Put your feet up and read the winning story from our Woolly Writer competition here.
And for more of a sneak peak, watch our video!
More from Top Crochet Patterns blog