Mistakes are bound to happen every now and then - but, as the famous saying goes - it's "better to have knit and dropped a stitch, than never to have knitted at all!" Well, it was something like that… Download our FREE poster today and it's sure to make you smile!
Simply click on the tab below the poster to begin your download.
Print it out and put it up in your home, as a reminder that there are no regrets when it comes to knitting and crochet!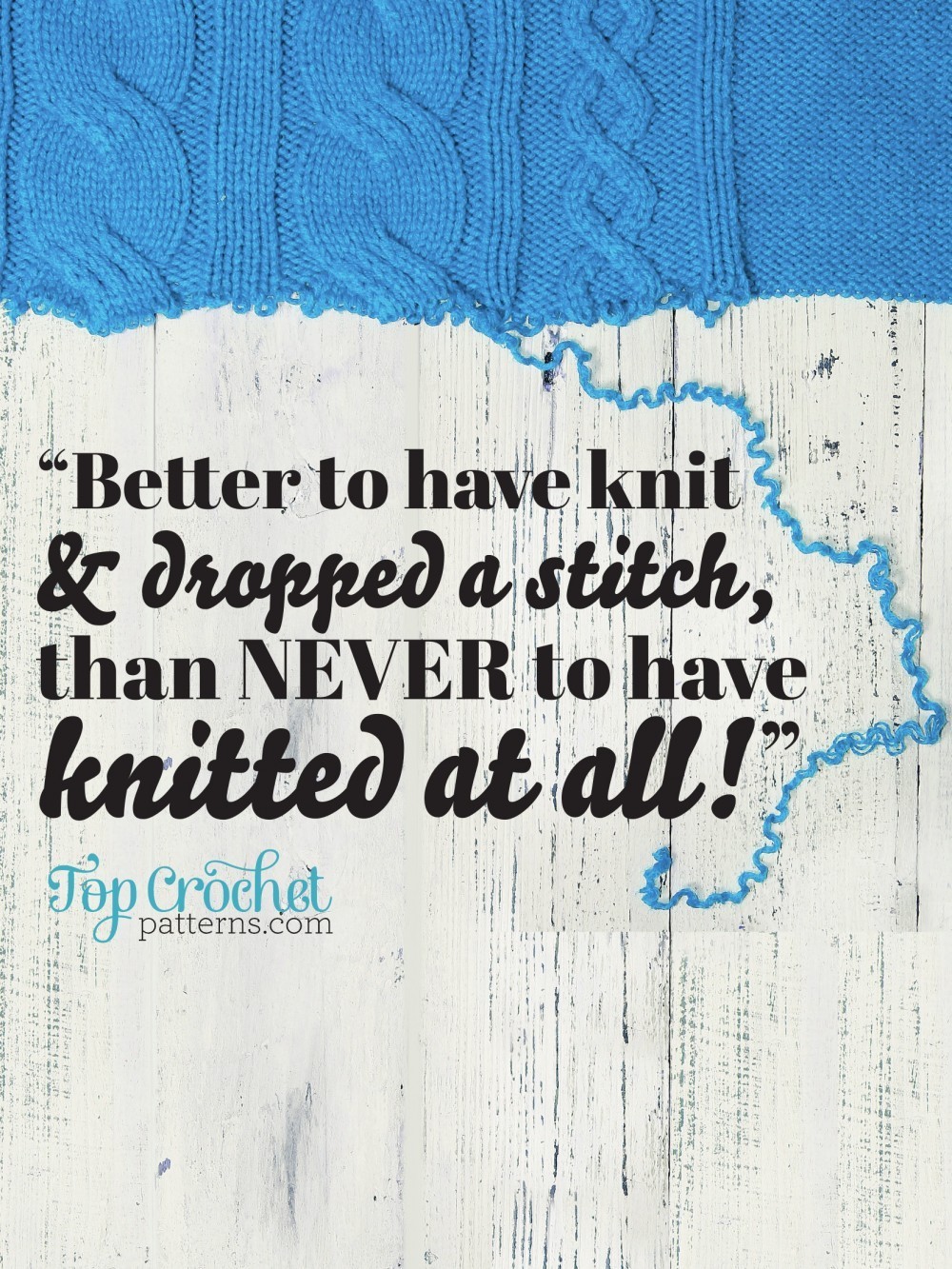 Download Now