You might have seen the new collaboration between SingularOne and A Woolly Tail on the news pages of Let's Get Crafting. We sat down to chat with Julie Whitehead from A Woolly Tail to find out more…
What inspired the collaboration between A Woolly Tail and SingularOne?
Lynn Dyson-Bruce at SingularOne has been a customer of A Woolly Tail for many years and we have always enjoyed having a 'lively' chat about new designs and projects. We both have a great sense of fun and enthusiasm and the ability to 'think outside the box' and decided that between us we could come up with a unique partnership and inject some fun and laughter into the thought process behind crochet projects - ideas that come from the heart but also ones that have a purpose.
I love the process behind Lynn's designs and also her vision for unusual blends of colours that will work well together. The Geometry Bunting design came about from a chat about a fundraiser associated with a local primary school, and so Geometry was born, combining key geometric shapes and colour theory – a decorative teaching aid for school or home.
Her commission pieces are spectacular and are guaranteed to bring in compliments and questions about where they came from…and yes, we do have a few in our wardrobes which we wear with a flourish of pizzazz and style! Last but no means least, can you believe it – we were both archaeologists in our past working lives….how amazing is that? As you can imagine, our conversations are diverse, colourful and cultural to say the least…as are our ideas.

The designs are created using yarns from Thomas B. Ramsden, what do you love about their yarns?
A Woolly Tail is a staunch supporter of local Yorkshire brands. Always proud to support local mills and family businesses, TB Ramsden seemed like the right choice due to the great working relationship that we have with the brand and also the fact that Lynn had already been using various yarns from the TB Ramsden range in her projects for many years, with great success.
Incorporating long standing household yarn brands such as Wendy, Peter Pan, Robin, Twilleys and now with the recent addition of Erika Knight, TB Ramsdens offer great quality, colours and a full variety of ranges to suit all budgets. Lynn particularly likes using the Wendy Supreme Luxury Cotton range - a lovely quality mercerised cotton with a good sheen. The Ramsdale DK, Supreme Luxury Cotton Silk DK and Merino ranges all offer yummy colours and are super to work with. Wendy Mode is a well priced, good quality mid-range wool blend that crochets well for fun projects and blankets and she has been using their Traditional Aran (pure wool) for years in her felting projects – it felts consistently well and is a very reliable felting wool.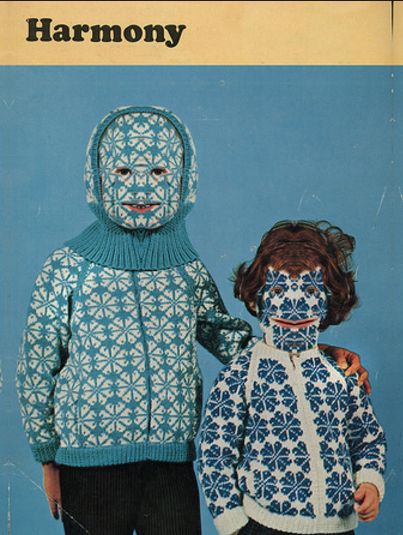 Tell us about the ideas behind the collection of unique patterns?
Lynn's working ethos is simple and straightforward - just like the straight-talking Yorkshire folk behind the scenes at A Woolly Tail and Thomas B Ramsden! Clothing must have good form, fulfil its function, be practical yet classic in style - elegant with a fun twist or novel feature in its construction or finish. She likes seamless construction wherever possible – but if the item has to have seam, she crochets them together in a unique way or likes to make them a real feature of the design. Her Lollipop theme came about as an elegant way to weave in the ends when using lots of stripes. These ends also provide fun and movement and avoid bulky edges which can affect the drape of a garment.
Her children's designs must be fun yet practical. Things cannot just look pretty in her eyes - if possible they must do something else and if she can incorporate a teaching or learning element into a project, she will! All in all, Lynn likes to design things that are new or a quirky take on things that already exist – a reinvention, rather than using traditional shapes or approaches. For example, granny squares – which are not her favourite, with all of those ends to weave in. Her designs will always therefore be well thought out, fresh, exciting and something you don't see every day.
What can readers expect from A Woolly Tail through this exciting new collaboration?
Well, all sorts of exciting things - we just don't know where to start! We are working on a unique series of blankets and afghans using a new modular kit approach, based on some very distinct themes to reflect our Yorkshire roots! There are some fun children's items and some more up-to-date unusual clothing. Seasonal items will also be appearing throughout the year like accessories and home furnishing ideas such as unusual cushions and maybe even a fun rug or wall hanging.
Lynn is also developing a clever modular series of construction – we can't give too much away on this one so you will just have to wait and see! So it really is a case of watch this space and keep checking the SingularOne blog and A Woolly Tail website, as new projects will be coming online at regular intervals.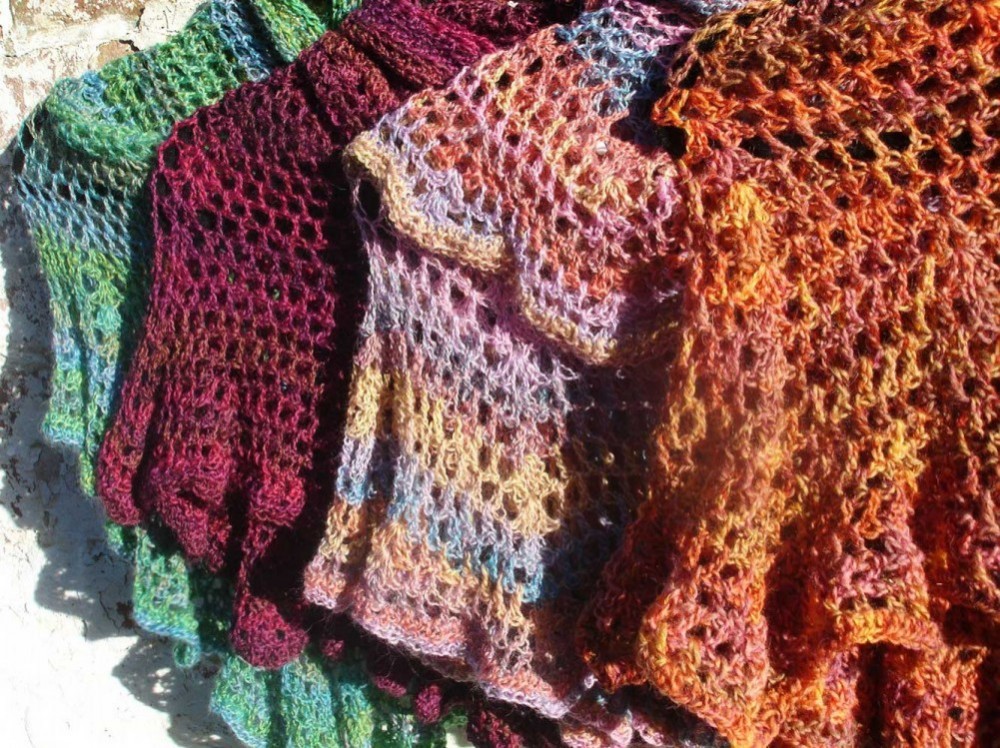 When designing, can you tell us about the thought process behind choosing a pattern to create?
Lynn has two main approaches really - the yarn and a challenge! She tells us that the yarn speaks to her and determines the kind of item or stitch it would work best in. She plays with it, and tries various hooks, gauges and stitches to see what suits the yarn best, and this leads her to think what garment, accessory or item it would be best suited to - something soft and flowing or something more structured, with lots of detail and texture or something simpler. She tries to make clothing that is stylish, timeless and practical; pieces that fit and flatter yet have a fun element and maybe the odd wacky, quirky, esoteric design! She prefers not to rework well known patterns into a new colour palette and does tend to avoid granny squares!
Also, there is nothing better that Lynn likes than to be given a challenge, either by A Woolly Tail or TB Ramsden. She prides herself in being able to solve any problem behind an idea or find a novel way of interpreting it.
What is on the horizon for your partnership?
Well, apart from saying the sky's the limit, we need to continue to put out interesting, well-priced kits and designs and see what people are interested in. From here we know that we will not be short of ideas on how to develop things further!
Ultimately we would like to see an integrated approach to develop a cohesive ranges of garments, accessories and goodies for the home - for adults as well as for children. Throughout the whole journey we aim to inject some fun and laughter into the crochet projects - ideas that come from the heart but also ones that have a purpose. New ideas will be constantly rolling off our hooks, so keep your eye on the latest updates via the A Woolly Tail website and Lynn's blog.
You can follow Lynn on her SingularOne blog.
You can also see some of her other projects on Ravelry.
For more information contact Julie Whitehead at A Woolly Tail Ltd
Email: julie@awoollytail.com
Mobile 07974 954663