Always stuck for what to make next? Crochet-alongs are the answer! The patterns come in instalments so you can make one part at a time. They're primarily aimed at large projects like blankets so that the final piece isn't so daunting, however crochet-alongs sometimes focus on a cohesive collection of smaller projects. Here we've rounded up five for you to dive into hook first.
The perfect toys for the budding space explorers in your life, our Lost In Space Crochet-Along is out of this world.
Kicking things off is our star of the show Arlo the astronaut who is sure to win the hearts of everyone you know. He's made with stitches that'll certainly be familiar to you, but be sure to keep an eye out for when you have to work in back loops or front loops only. If you can't find any snap fasteners for the backpack at your local haberdashery, why not substitute it for Velcro or even a button?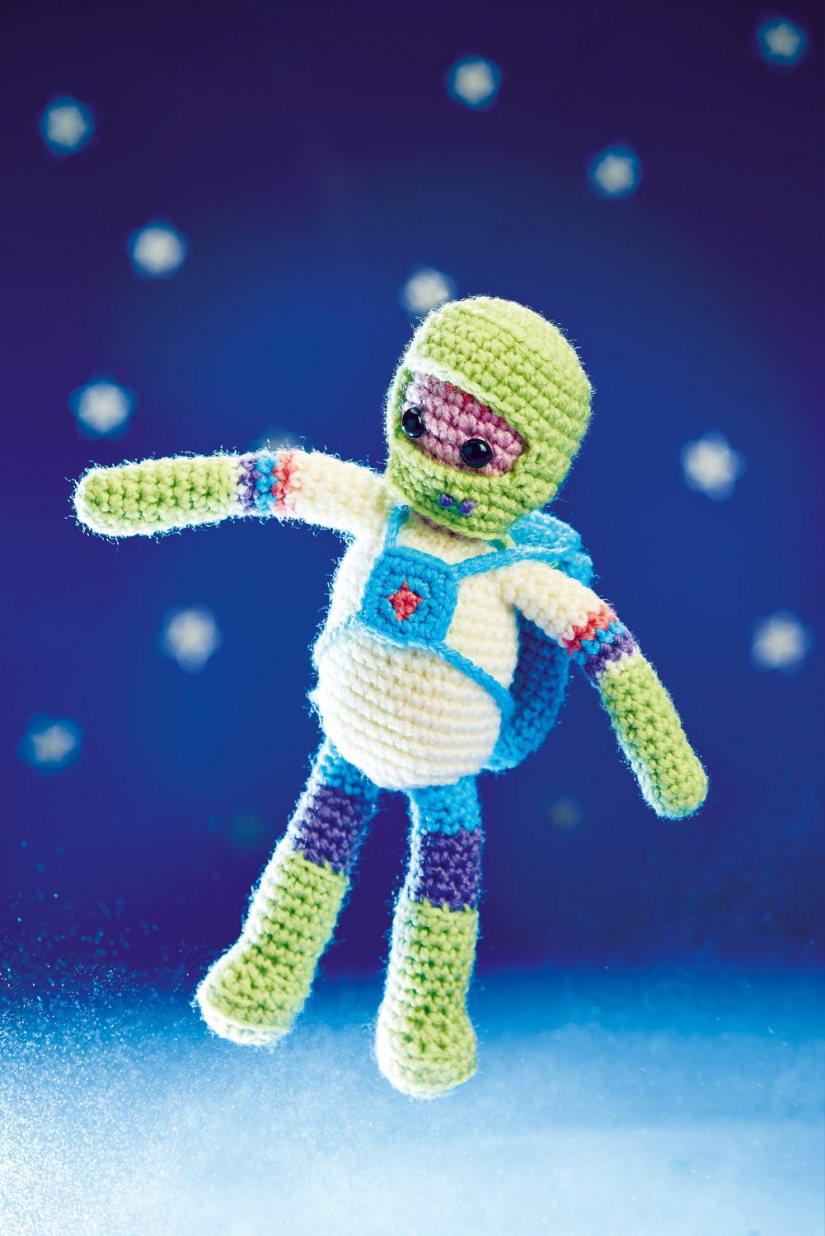 Next up is his spaceship and rocket, which are equally fun to create. The combination is simply wonderful, but they are made separately so you can pick and choose what to craft if you wish. To make flames, simply brush through the yarn you attach to the bottom of each funnel and trim into shape. Got any glittery orange yarn in your stash? It would look fantastic!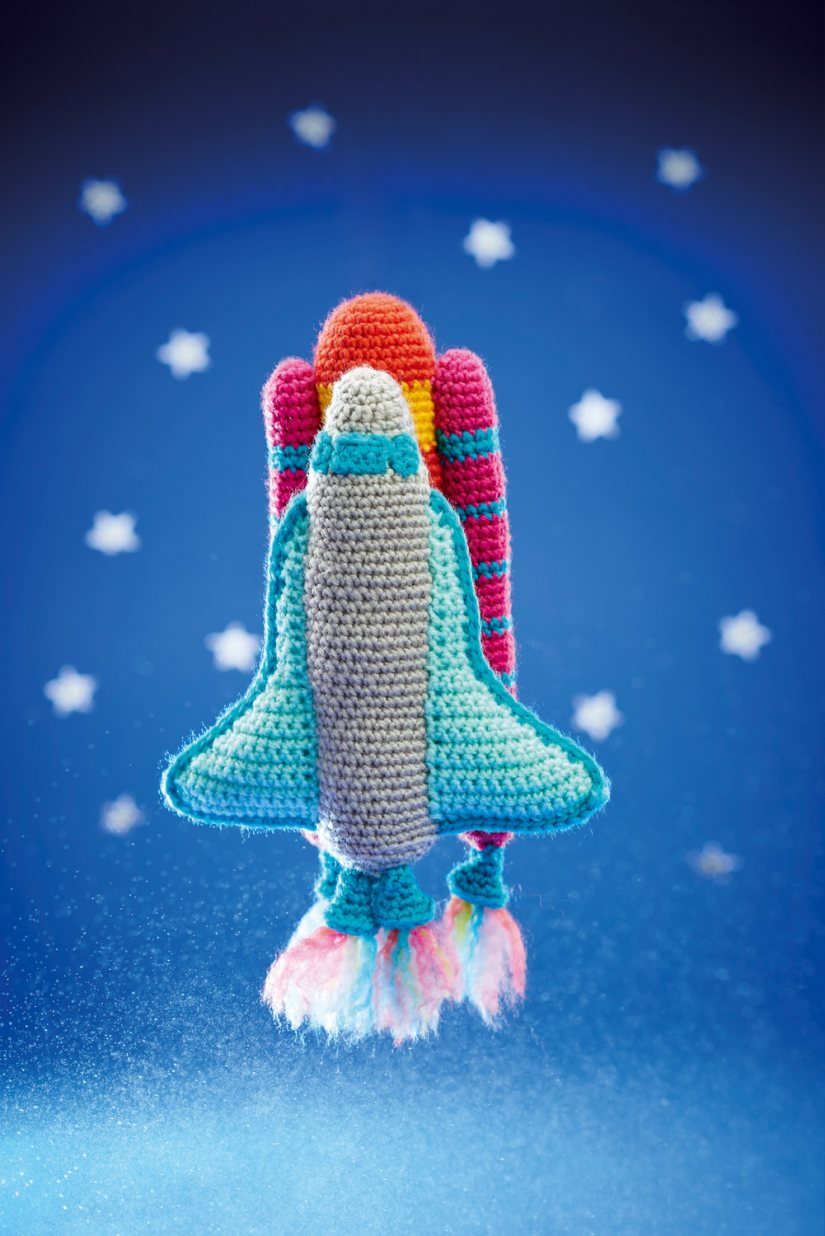 The final part of our Lost In Space series! It's time for Alfie the alien and his UFO. It's a fun surprise gift because it's not until they unfasten the button that they'll see little green three-eyed Alfie inside. Simply click on the images to be directed to each pattern where you can download them all for free!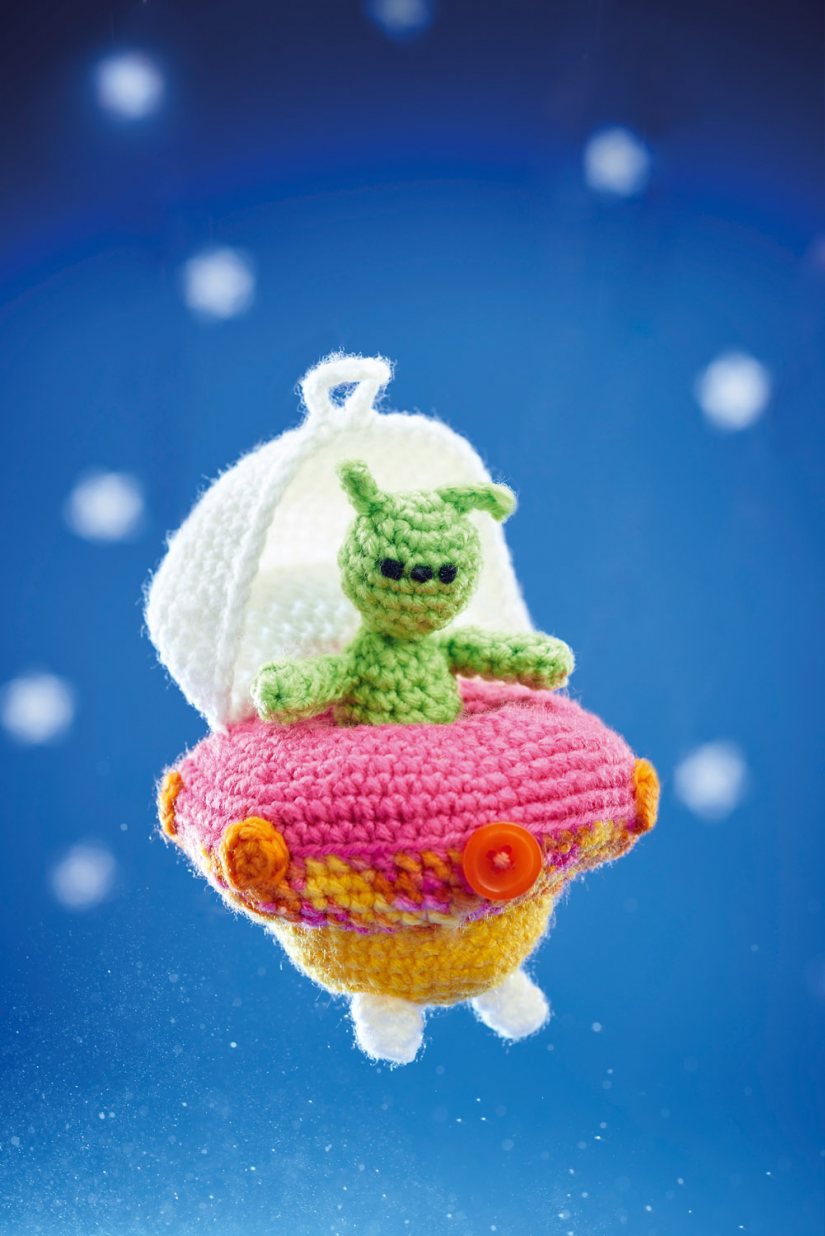 Everyone's favourite, oh how we love the granny square!
Starting with Jackie Carreira's set, the first download includes four delicate and pretty granny squares. Once you've finished all three parts of the crochet-along why not stitch them together to create a blanket?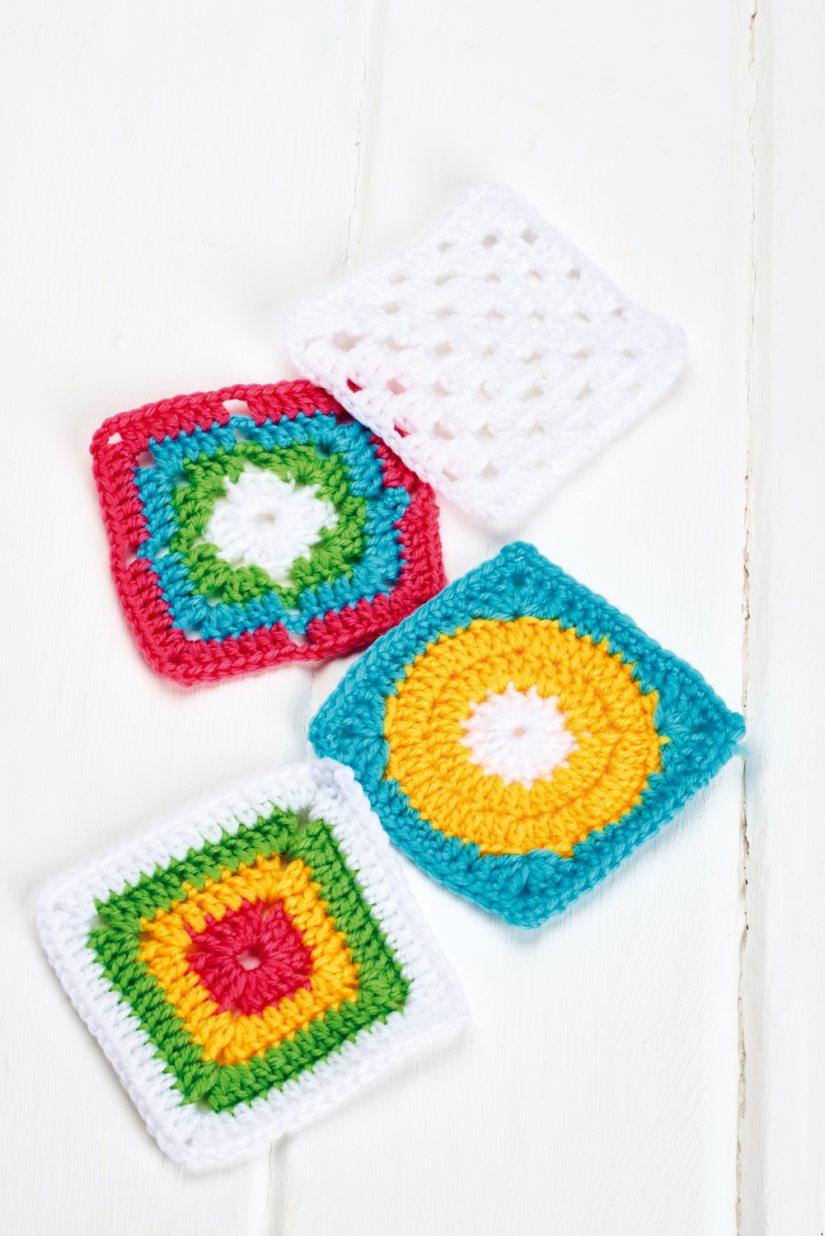 Choose your favourite and start today! The second part of the series was made by Clare Trowbridge and includes a beautiful, colourful burst in four separate styles.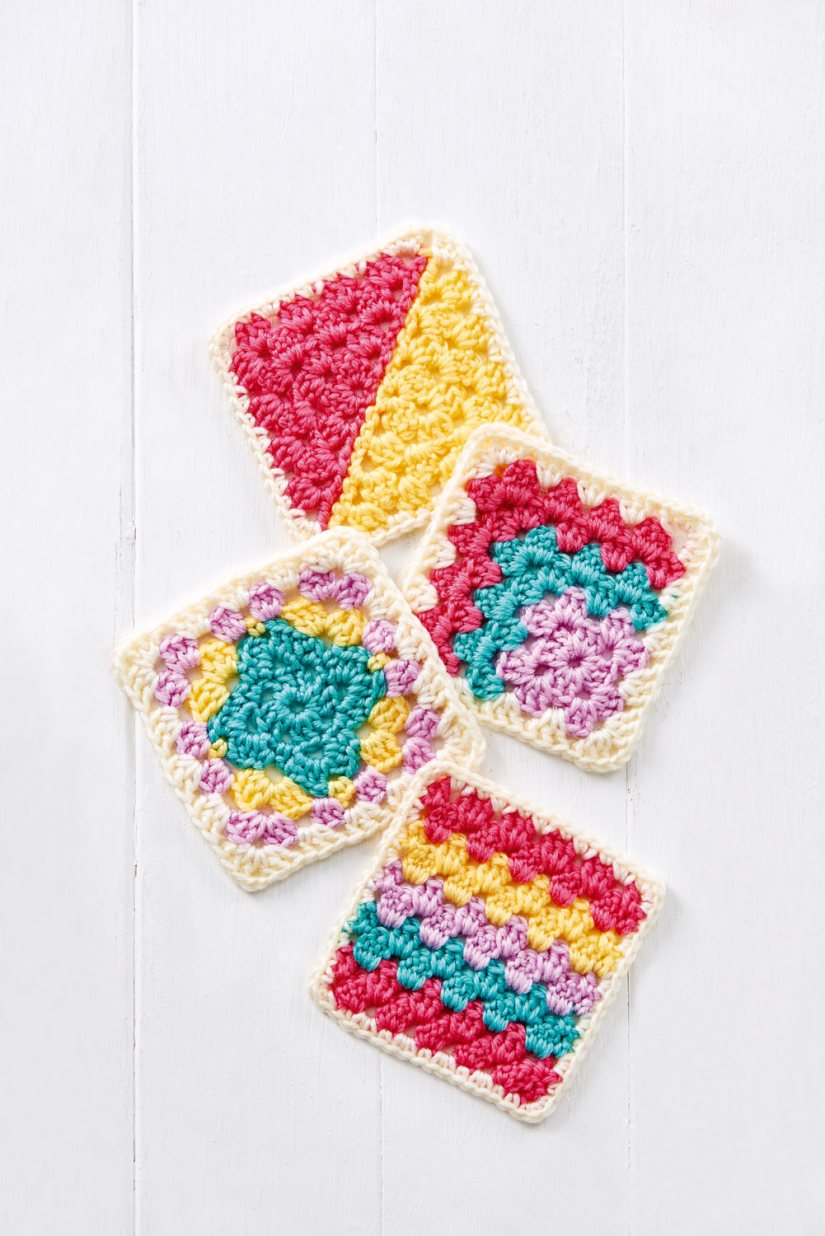 The third set of granny squares were made by Heather Gibbs – aren't they wonderful?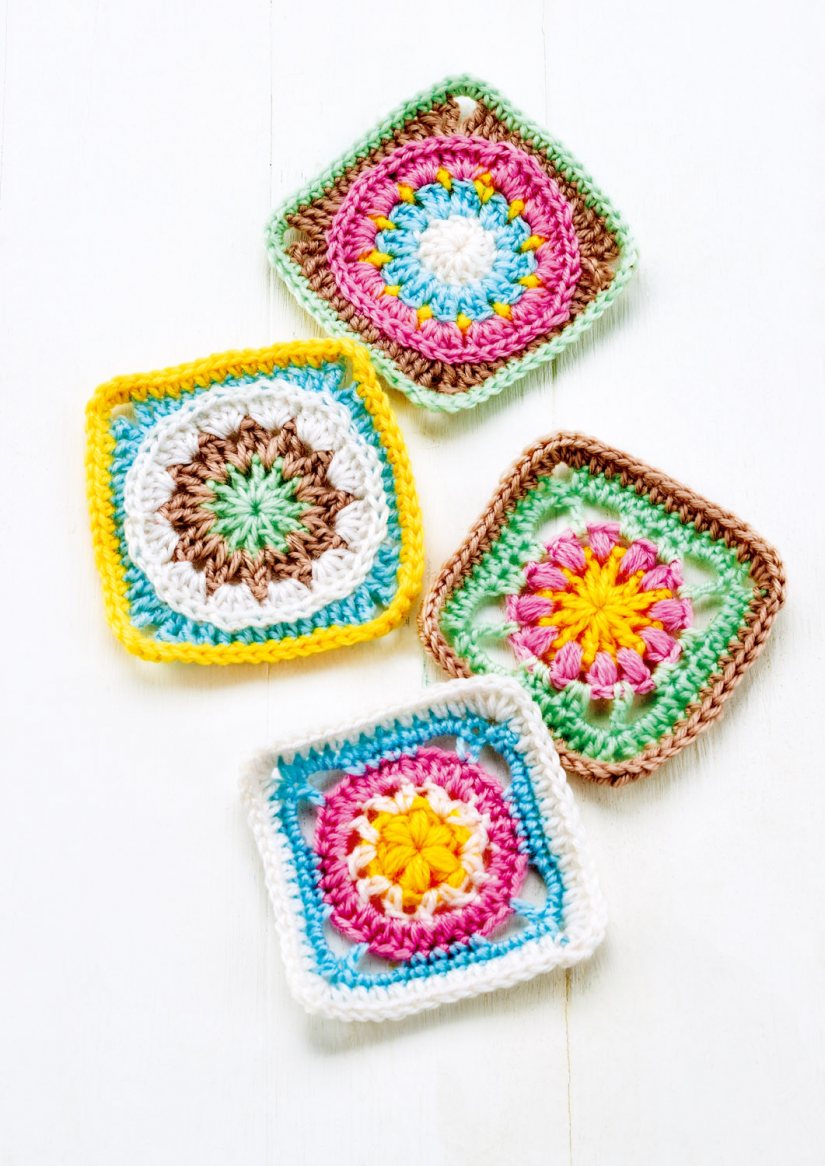 This Christmas granny square blanket series made by Irene Strange is the perfect festive make!
The first lot of granny squares feature baubles, presents and fairy lights. These will all be sewn together with parts two and three to create a cherishable Christmas blanket for the whole family to love year after year.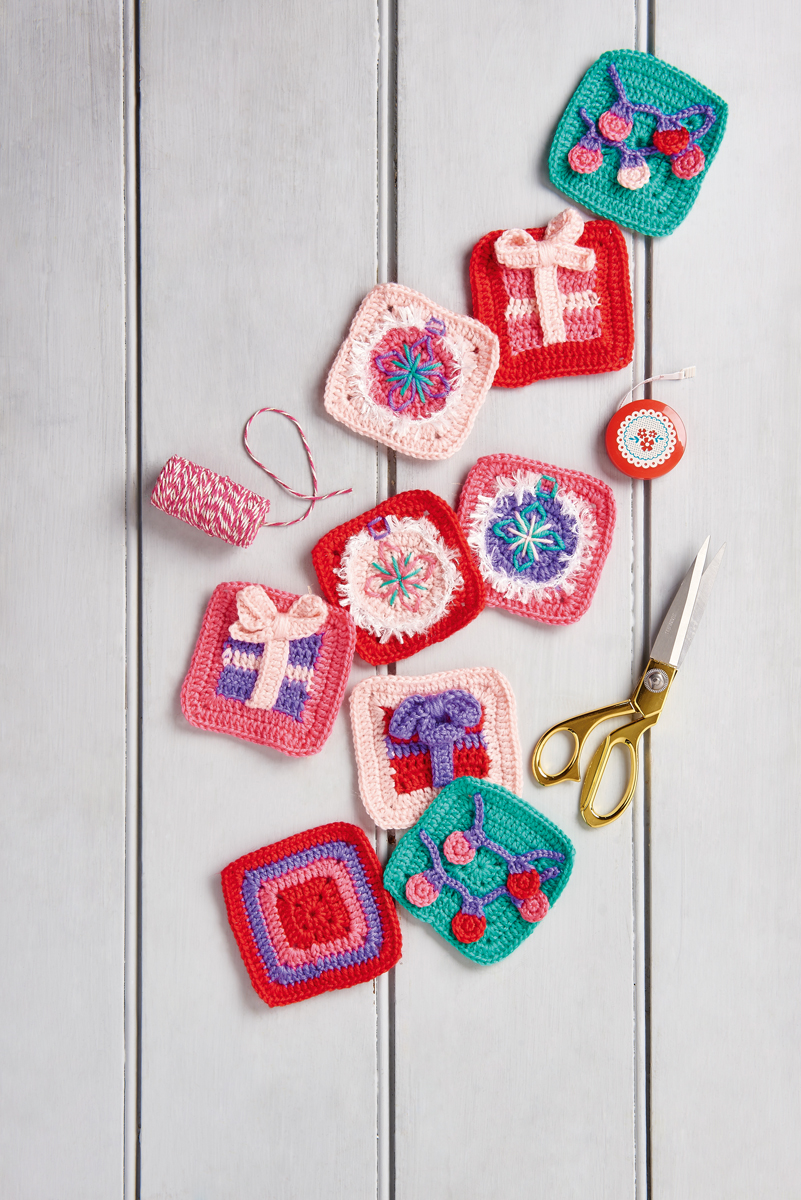 Part two continues with all the fun motifs that bring your blanket to life, simply click on the picture to download the pattern for free! Make sure you click on part three to complete the set. Wash and reshape the squares before setting aside to sew together later.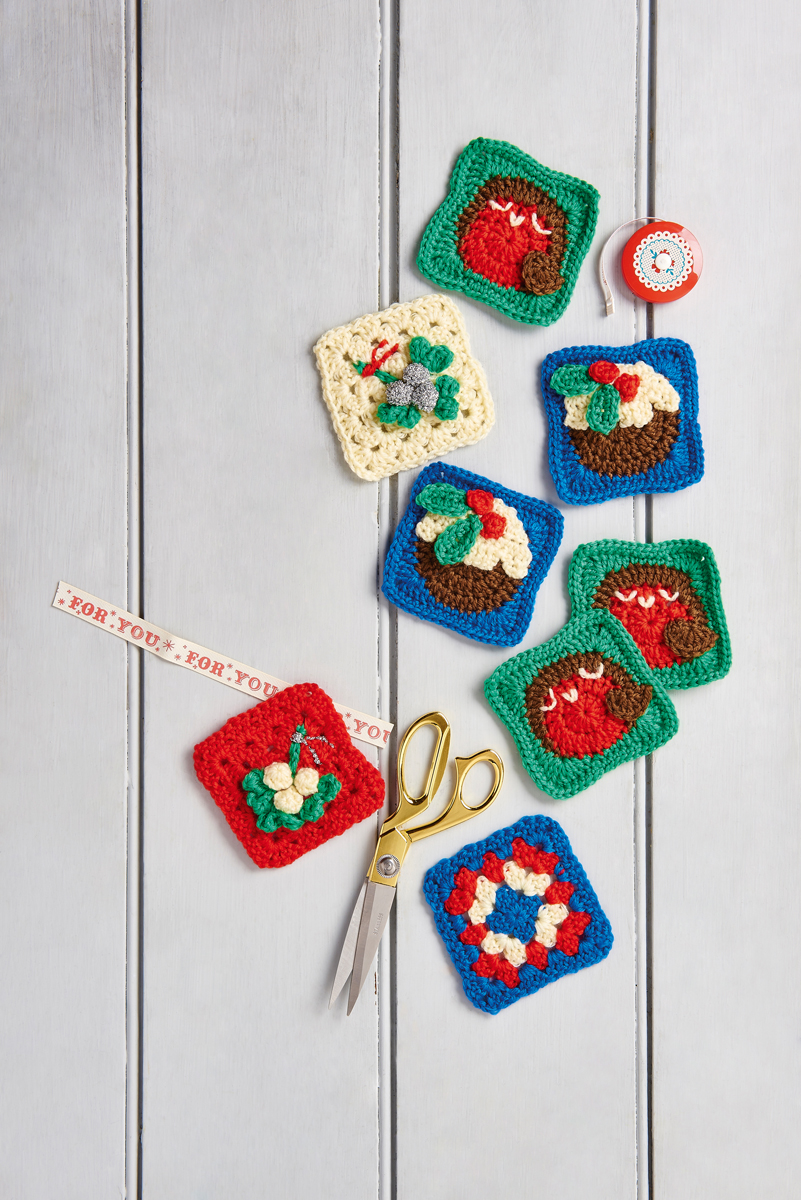 For the third and final part of our Christmas blanket series you'll learn how to make snowman, cracker and tree granny squares, before bringing all your hard work together to make the finished blanket.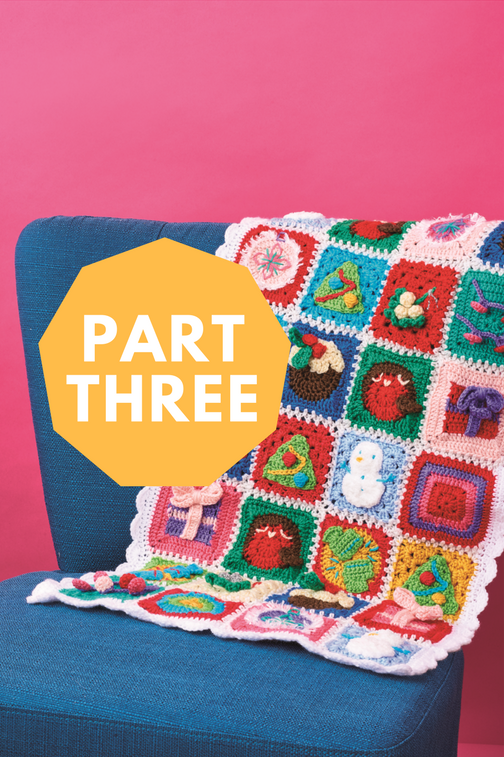 There's something about doll's house furniture that is just so sweet. And when it's made from our very favourite material – yarn, obviously! – then it's all the more adorable.
Our doll's house furniture crochet-along is something you just HAVE to take part in. So crochet all three parts and make a little one squeal with delight… or, indeed, make your own childhood dreams come true!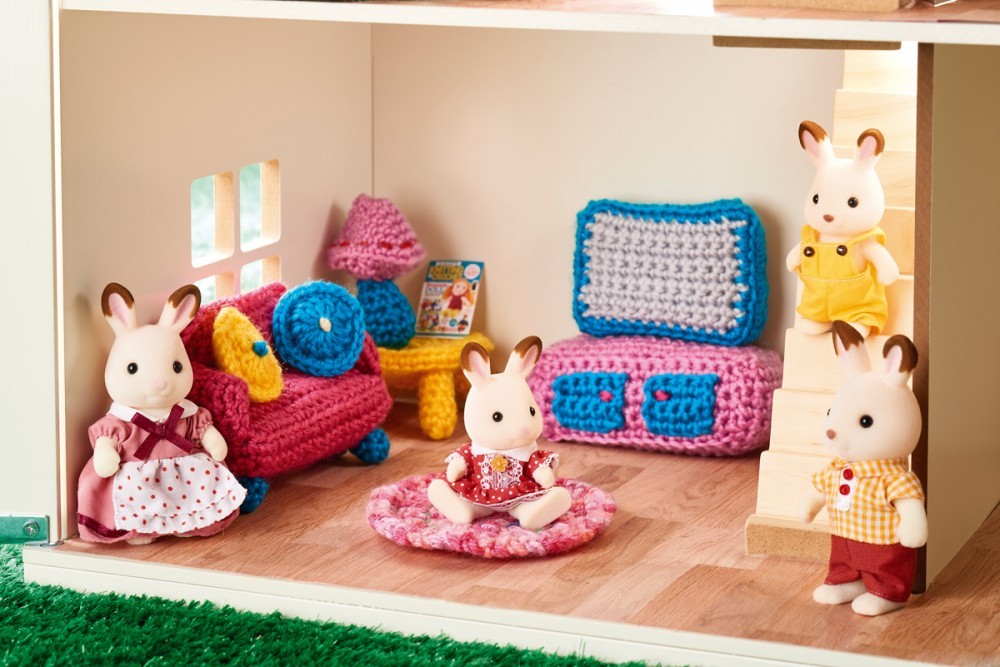 Welcome to our sampler blanket crochet-along!
Part one is worked from a central strip of squares and will steadily grow outwards from each side. Make sure to check your tension – your squares need to be 6cm x 6cm. If yours is bigger, your work may be too loose and you should switch to a smaller hook size. Too small? Change to a larger hook size.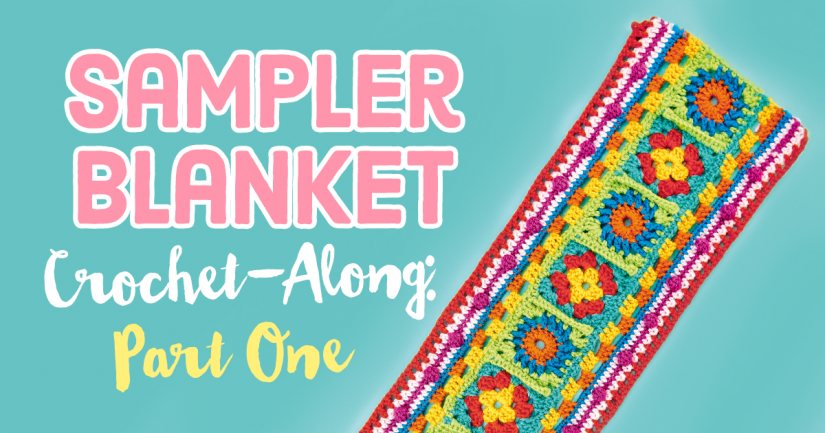 Check out part two! You'll be expanding your blanket from both long sides, so grab part one and some DK yarns to get started. And don't worry too much if you have a couple of wonky edges at this stage, because you won't need to block the blanket until all four parts are complete.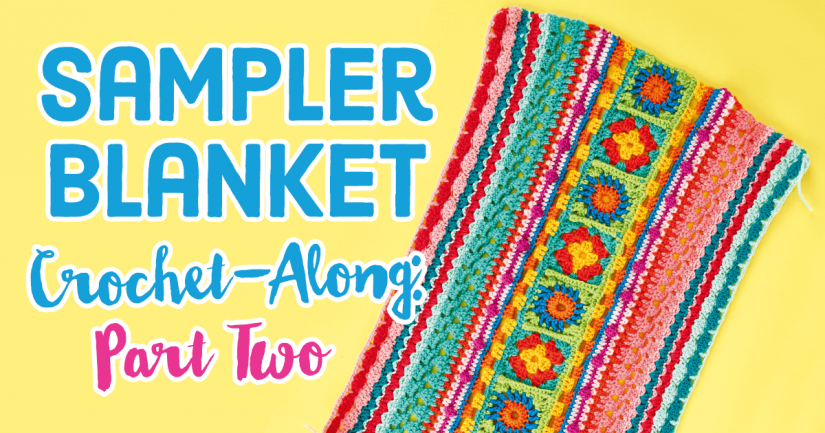 It's time for part three of our blanket crochet-along! This time around, you'll be adding pastel-coloured detailing on both long sides.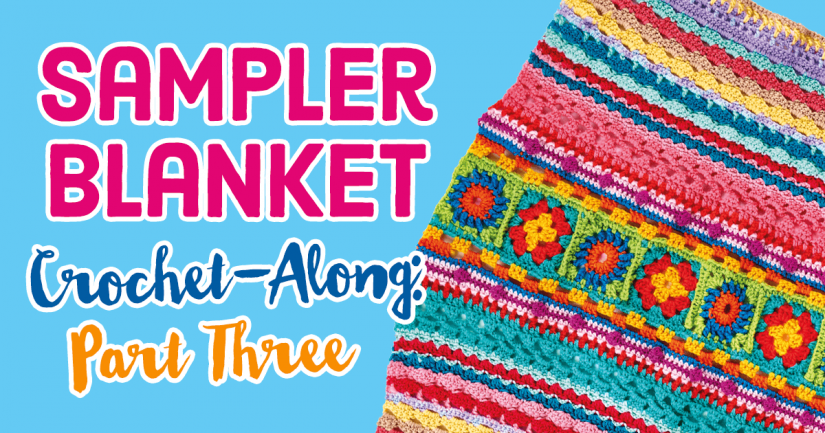 It's here: the final part of our sampler blanket crochet-along! We hope you've enjoyed seeing your blanket come to life over the last few months, and now it's time for those all-important finishing touches. Work a few more rows, then move on to the edging, eye-catching granny triangles and fringing. For an even more sumptuous look, carry the fringing on down the long sides of the blanket using yarn from your stash.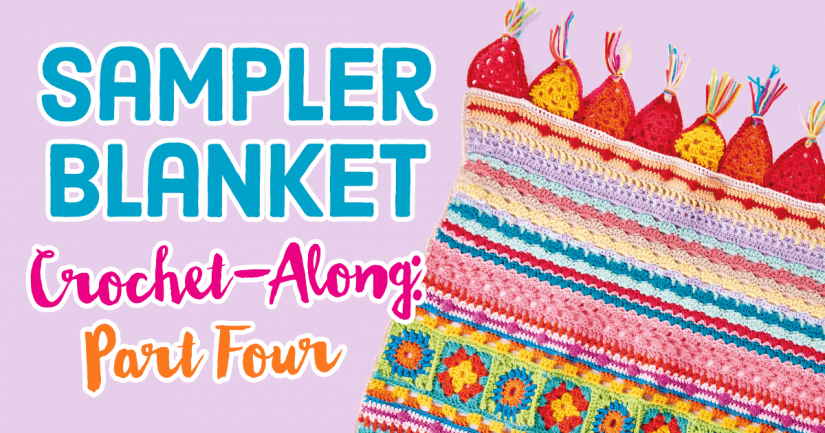 Want more? Subscribe to Let's Get Crafting now!