We're all for unusual crochet projects, but these books take quirky to a whole new level
Crochet Taxidermy by Taylor Hart
Far from your average crochet makes, these taxidermy patterns are super cute with a dash of the macabre. Monumental moose? Check. Jiggly jellyfish? We've got you covered.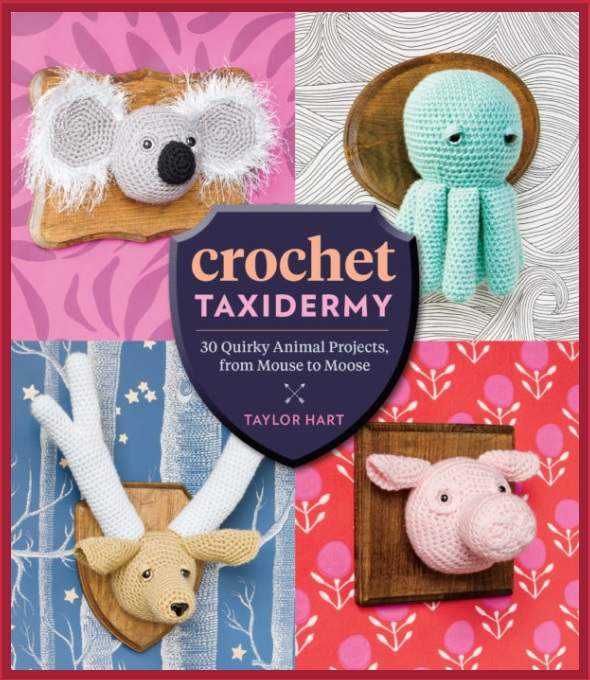 Creepy Cute Crochet: Zombies, Ninjas, Robots, and More! by Christen Haden
If taxidermy wasn't enough, we've got even more bloodcurdlingly cute patterns to help you get your fix. From vikings to vampires and even Death himself, there are enough easy patterns in here to satisfy even the most alternative of crafters.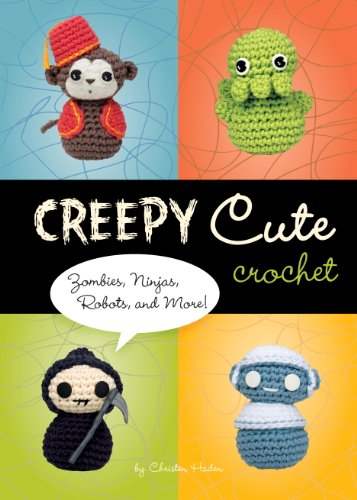 Even More Star Wars Crochet Pack by Lucy Collin
What's better than a Star Wars crochet pattern? Even more Star Wars crochet patterns! We
love a Yoda amigurumi make but this book also lets you create Obi-Wan Kenobi, Lando Calrissian, Rey, Finn and more.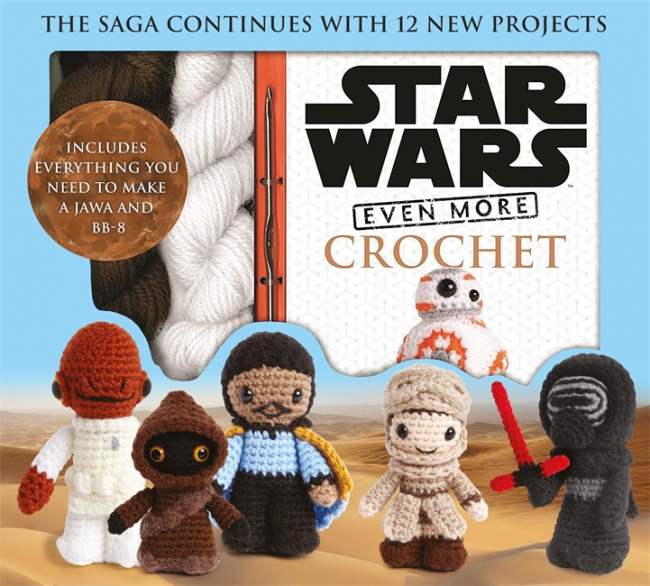 Knitted Animal Hats by Vanessa Mooncie
Forget the humble cardigan, this is the style statement that really has us rushing out to replenish our yarn supplies. And why not, particularly when there are so many designs to choose from? With sheep, tigers, frogs and more in sizes for children and adults, there's no stopping this new fashion trend.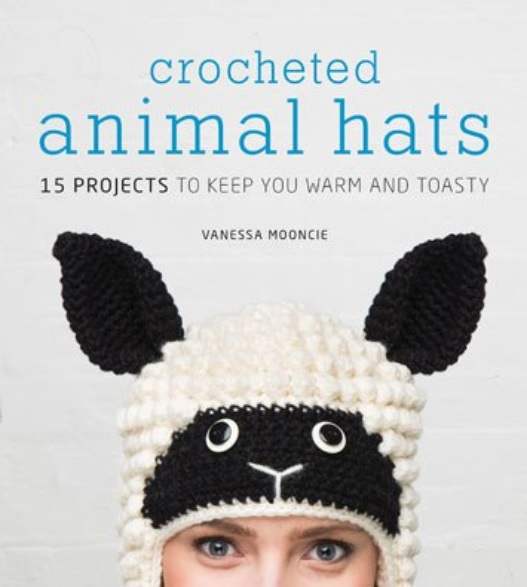 Knit Your Own Moustache by Vicky Eames
Go undercover in a homemade disguise that will have even the sharpest detectives fooled. With a little help from the experts, you'll be creating a disguise that'll have you blending in with the crowd in moments. And it's not just for knitters – you can crochet your way to anonymity as well!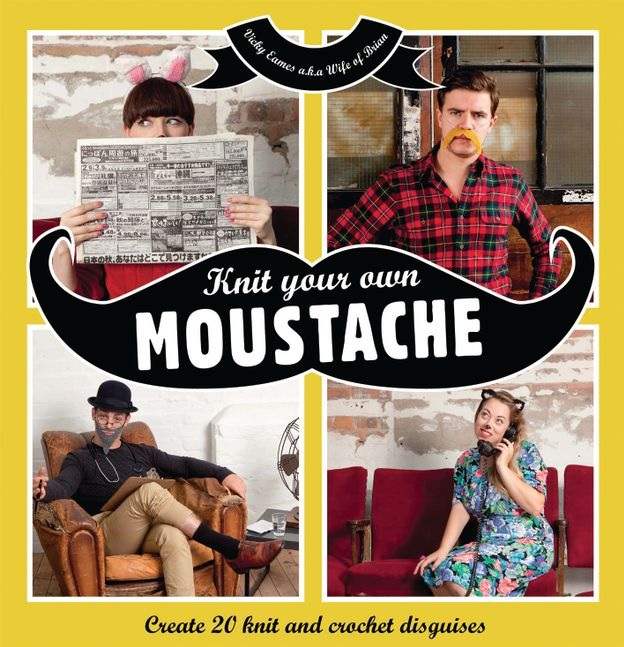 Women's Day 101: Sweaters You Can Knit and Crochet. Saunders, editor
Captivating cardigan, anyone? You'll find plenty in here, no matter your size (there are many, many sizes).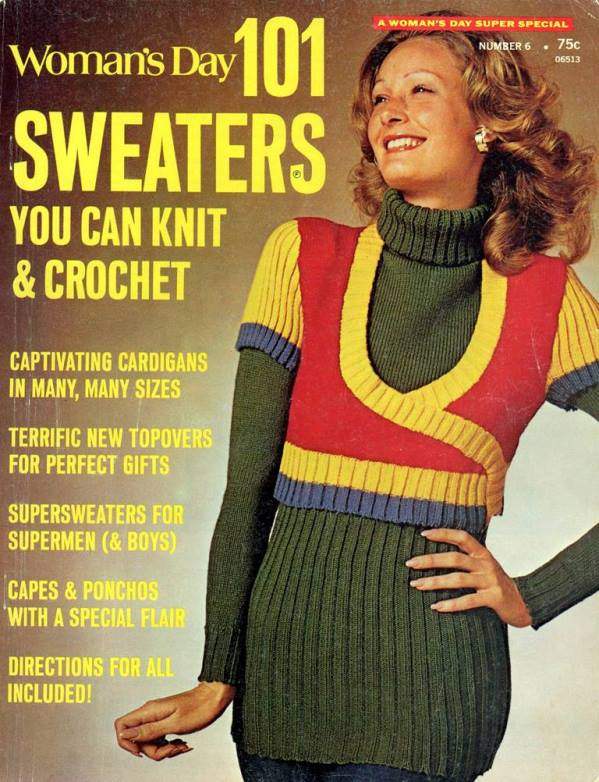 Big & Little Crochets, Crochets Columbia-Minerva 1970
Whether you crochet or knit, you'll find some great fashion statements in this unusual read…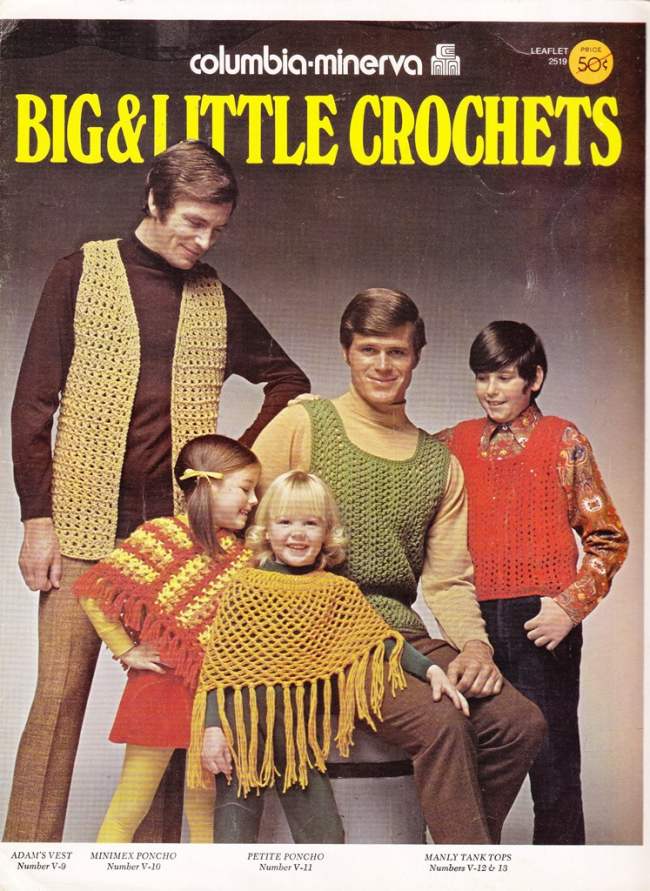 Modern Needle Craft by Allied Graphic Arts
Granny squares aren't just for blankets and throws - you can also make some very stylish tops, skirts and… ties? Personally, we're very glad to leave this last trend in the '70s.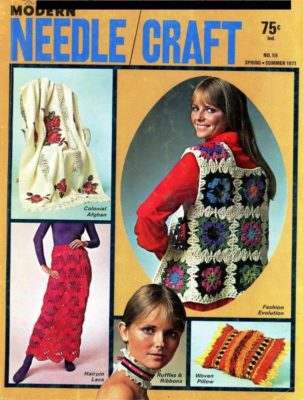 35 Knitted Animals and other creatures by Donna Wilson
Introducing the strangest collection of knitted creatures you'll ever meet. From cats and owls to the quirky Rill the raccoon-fox, this book delighted and baffled us in equal measure. We loved it!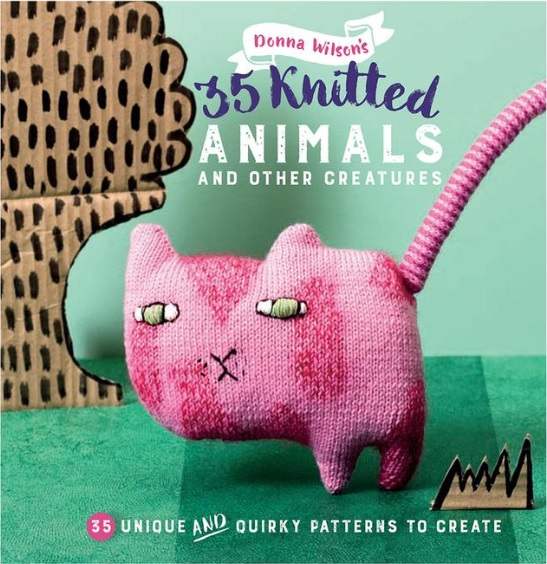 Cat Knits by Melinda Coss
They're now out of print, but we're sure these fashionable felines were all the rage back in the '80s…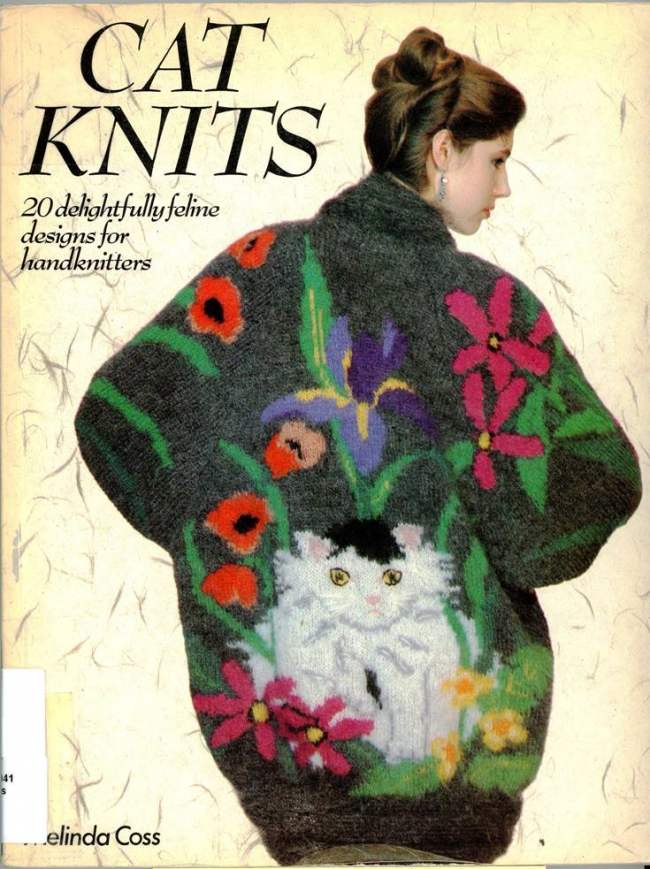 Baby Hand Knits by the Wool Novelty Co., Inc. of New York
Covers have come a long way since the 1940s. It's not the hands we're worried about (!)